Bowers advanced closed-loop hardness testers
Bowers Metrology has launched the advanced Nexus 700 series of closed-loop hardness bench testers, for determining the hardness of a wide variety of metal and plastic parts.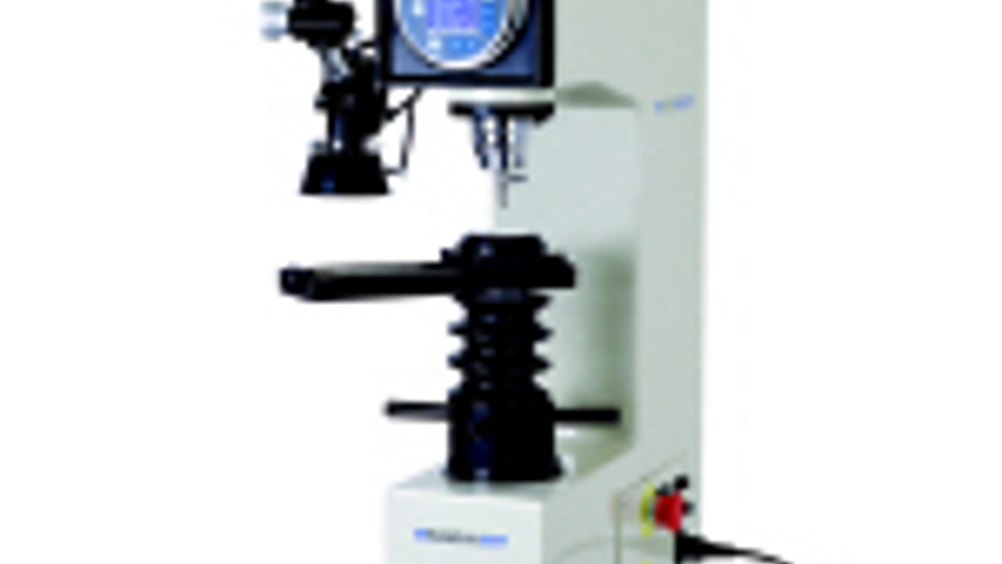 Consisting of the 703 unit which is capable of Rockwell, Super-Rockwell, Vickers (HV) & Brinell (HB) hardness testing procedures and the 704 designed for Rockwell, Super-Rockwell, Vickers (HV & HVT), and Brinell (HB & HBT) hardness testing. Complying with all applicable EN/ISO and ASTM standards, Bowers flexible new Nexus 700 series combines fully-automatic controlled test cycles with a wide load range, from 2 - 187.5 Kgf. The Nexus 700 series employs advanced load cell, closed-loop technology with a force feed-back system that avoids overshoot and supports accurate rapid test procedures. Featuring full-colour operator panels, displaying hardness values for all common hardness test procedures, the tester has easy to operate user panel that gives instant access to stored test programs in 3 different hardness scales (HR, HB, HV). The programmable user panel allows easy access to user-defined test programs, including test force, application time, conversion, and shape correction values for curved surfaces. The 700 range's microscope has interchangeable objectives, ranging from 37.5x – 140x, providing a wide application field. Optional microscope accessories include an LED ring-light. Additional options include a wide range of indenters, test blocks, a range of testing tables and XY- stages and a collection of V-Blocks and special clamps. If required, the Nexus 700 range is able to download hardness values direct to printers and/or computers via USB-2, while specialised software solutions are available for advanced applications.