We need a new way. Especially given the industry continues to face numerous challenges including increased competition, supply chain volatility and not to mention, recovering from the global Coronavirus pandemic.
Cue Fusion 360 – a software that is revolutionising how engineering teams imagine, collaborate and create; giving them the agility and connectivity to meet growing demands, the freedom to spend more time innovating rather than iterating, and the ability to improve their business and shape a thriving future. But how?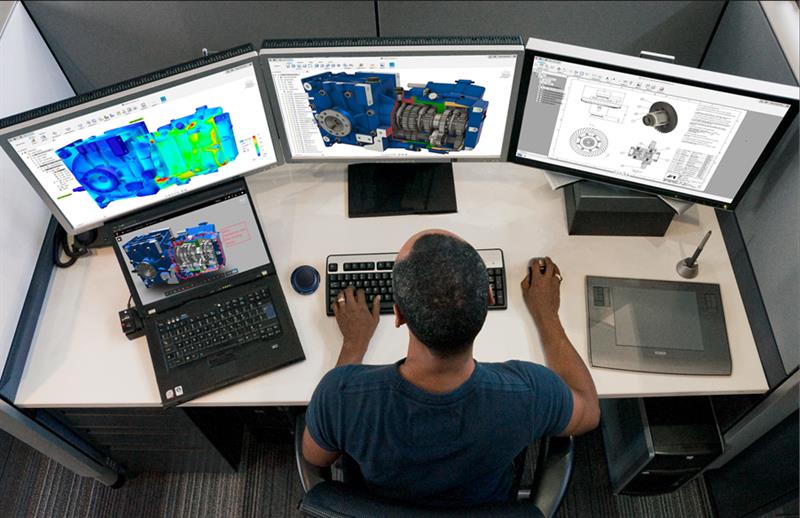 Drive digital transformation to improve collaboration
Covid-19 has accelerated the need for digital transformation, not only to enable companies to react faster and achieve even more value from product innovation, but also to better connect designers and engineers with teams within their company and businesses in their supply chain.
Since Fusion 360 is cloud-based, teams can access data and collaborate on projects from anywhere, which is increasingly valuable when many organisations still have some form of remote working in play. Additionally, it brings design and manufacturing closer together on a single integrated product development platform – eliminating the need for multiple solutions or to translate one file format to another, and making it possible to go directly from design to making. Of course, Fusion 360 can exchange data and work seamlessly with other tools and solutions should this be needed.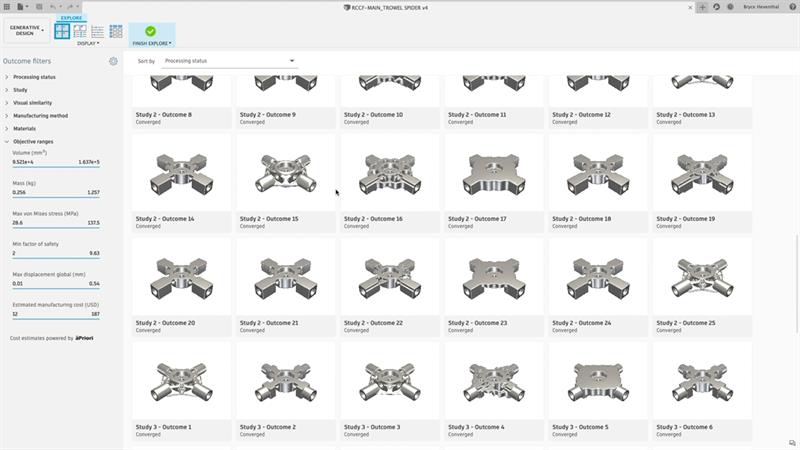 Intelligently power your decision-making
Smart decision making in today's world of fast product development requires connecting design and manufacturing, which the cloud helps from a file management standpoint – but its value doesn't end there.
Powered by artificial intelligence in the cloud, Fusion 360's generative design process enables manufacturers to explore multiple designs in less time than they could deliver a single concept using traditional processes. A designer specifies the functional requirements of a product and the constraints of their manufacturing process in order to then receive generatively-designed suggestions that have been pre-validated for functional performance, manufacturability and manufacturing cost.
This process greatly reduces the need to pass designs back and forth, yielding a much shorter time to market and delivering more high-perfoming, cost-effective, innovative and sustainable designs that you couldn't have reached on your own.
According to John Suh, Vice President, Hyundai Motor Group, "Generative design really allows us to tackle complex problems that would take somebody a lot more time if they had to go through different analyses. It's a mind multiplier, I like to call it, where a single designer or engineer can go through perhaps dozens or even hundreds of different design iterations–designs they may never have considered otherwise—in the time it would ordinarily take to create and assess two or three more familiar designs. It enables us to see new possibilities."
Solve your product development challenges
Fusion 360's flexible and intuitive platform can be configured to your team's size, use case, and workflow. With it, your business also has access to the enterprise-grade features and services – but you only pay for what you use.
With an integrated platform that connects an entire product development and manufacturing ecosystem with a central, cloud-based model, friction between people, activities, and machines is broken down so teams can collaborate more seamlessly and spend more time on innovation than iteration.
Fusion 360 is the future of product development and manufacturing, catalysing innovation across disciplines and giving teams the tools to automate mundane tasks, the agility and connectivity to manage supply networks, and access to the latest manufacturing technologies to realise previously impossible outcomes.
To find out more about how Fusion 360 can help your team, visit: www.autodesk.co.uk/fusion360