Tornos-developed guide-bushless machining makes a material difference
Tornos has developed guide-bushless machining to reduce material waste by up to 60%. It is available on the Delta, Gamma and the new EvoDeco 16 machines for typical fixed head parts below 45 mm in length. These machines can run as a bushless machine or as a standard sliding head turning centre. Additionally, a new spindle design available for the Delta 38 Series also assists in minimising waste.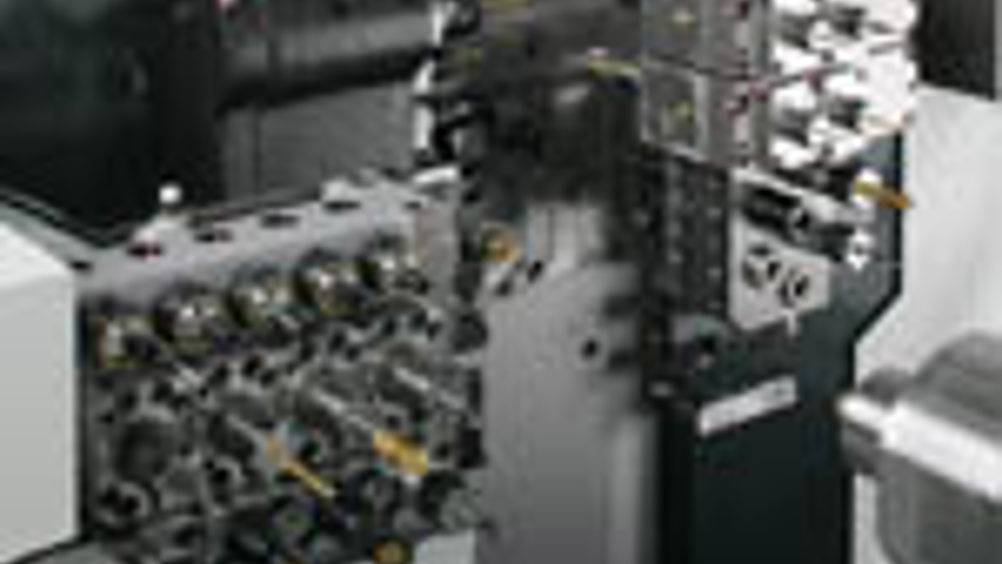 The Tornos guide-bushless system allows the user to switch from a standard sliding head machine with a guide bush to a bushless machine in less than 20 minutes. The guide-bushless system, increasingly available on Tornos machines, offers a number of benefits. The preparation time for bar beyond the standard sliding head turning centre dimensional quality requirements of h8 or h9 is no longer a major issue, says Tornos. Customers can run standard materials like aluminium, which would generally require an expensive adaptive guide bush system or a grinding operation to guarantee roundness before machining, without a guide bush. Working without a guide bush enables such constraints and excessive set-up times to be eliminated. In many instances working without a guide bush allows geometric tolerances such as circularity to be guaranteed. Such tolerances are difficult to achieve with a conventional guide bush or rotating guide bush system, thus improving component quality and accuracy.