Roemheld mould and die cart transports tools safely and securely
Roemheld has designed a mobile cart for transporting moulds and dies up to 500 kg that features a height adjustable table plate and a safety docking station.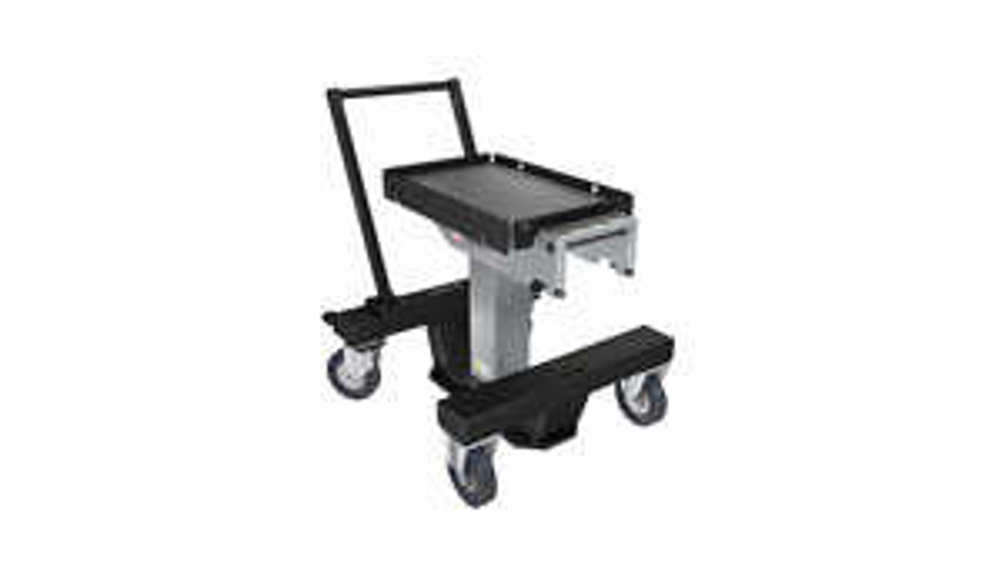 The table plate of the Roemheld cart is equipped with ball inserts that are lowered during transportation to protect the die against movement damage. The cart firmly docks to the transfer station at the machine table. Docking lifts the ball inserts on the table plate so that the die can be easily inserted into the machine. For bridging of gaps, an additional ball location is available. The cart is available in different versions with tables sizes up to 720 by 720 mm and a height adjustment between 540 mm and a maximum of 1,080 mm. The hydraulic standard lifting column is adjusted by a single, foot-operated lever.