Matchmaker adds 5-axis machines
Matchmaker CNC has announced the arrival of full 5-axis machining centre capability to its range. The two competitively priced machines provide simultaneous 5-axis capacity under the Matchmaker brand for the first time.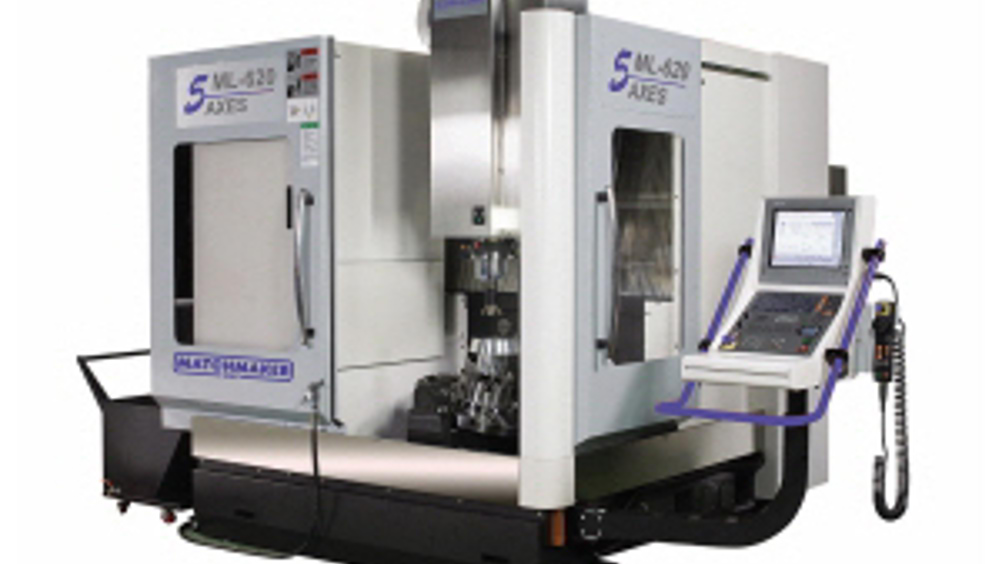 What is being seen as the most interesting of the two-machine range for the UK market is the ML-620, which features a rigid construction that encompasses a 650 mm diameter rotary/tilting table for the B and C axes, a 10 kW, 12,000 rpm direct drive spindle, axis movement of 620 x 520 x 460 mm in X, Y and Z, with -50° to +110° B-axis movement and full 360° rotation of the C-axis. For those needing larger capacity there is the Matchmaker ML-800 variant with an 800 mm X-axis stroke. Both machines can be supplied with either Heidenhain iTNC-530 or Siemens 840D SL control systems.