Display reveals Schunk magnetic chuck status at a glance
Now all new Magnos square pole chucks from Schunk are equipped with a permanent display indicating whether the magnetic chucks are activated or not. Existing users of Schunk Magnos chucks can order a retrofit set for existing magnets.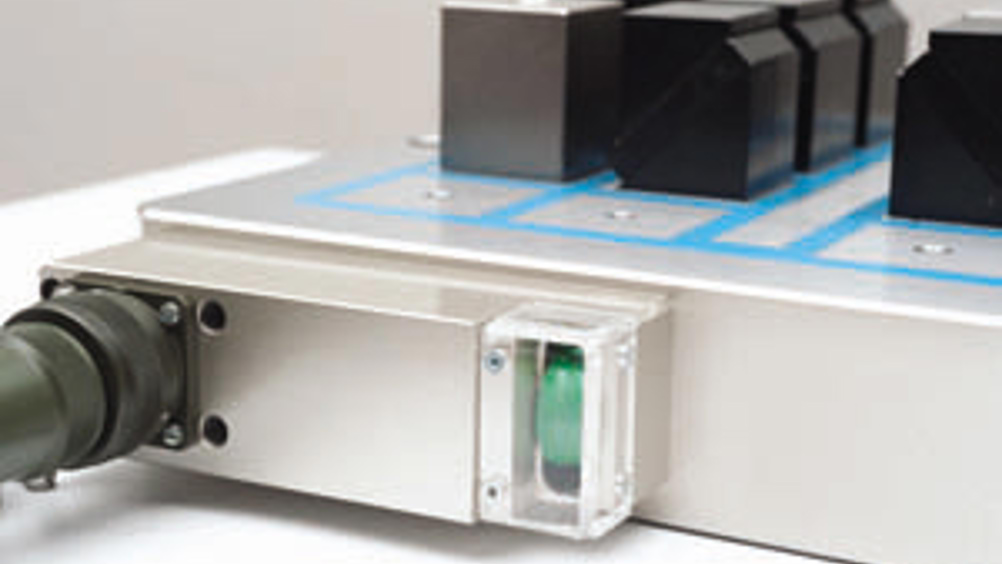 The magnetic chuck is fixed to the machine table and then connected via a sealed quick release connector to the control unit. As soon as the chuck is activated, the light on the permanent display turns to green. The display works independently of the main power supply, and will also be visible if the power cable has been disconnected after activation of the permanent magnet. With Magnos square pole plates, workpieces can be quickly clamped and machined in one set-up for 5-axis machining. If moveable pole extensions are used, a gentle and deformation free set-up is possible.