Available in the UK from Industrial Tooling Corporation (ITC), BIG Kaiser has added new C4 and C8 size extensions, a Type F turning toolholder and a range of indexable turning tool inserts.
The company has developed the new 'Lathe Master' for straightforward cutting-edge position set-up, eliminating the need for trial cutting. This innovation noticeably reduces set-up times on NC (Numerical Control) lathes. With an LED light that indicates when the tip of the tool touches the sensor plate of the Lathe Master, the new system provides convenient visual guidance for the machine operator. The Lathe Master can be used for external, internal and face-turning applications. Available in 15 and 30 mm diameter configurations, the new 'Lathe Master' that is now offered by ITC, exhibits a repeatability level of ±2 micron.
A new Weldon adapter; a surface-mounted chuck that is now offered in size C8; and A C4 Capto size has been added to the range. This C4 size is becoming increasingly popular as a quick-change tooling system for lathes and turning centres with a turret tooling configuration. The BIG Capto C4 is now offered for both rotating tool holders and turning tools for lathes. The new arrival complements the BIG Kaiser Mega chuck rotating tool programme.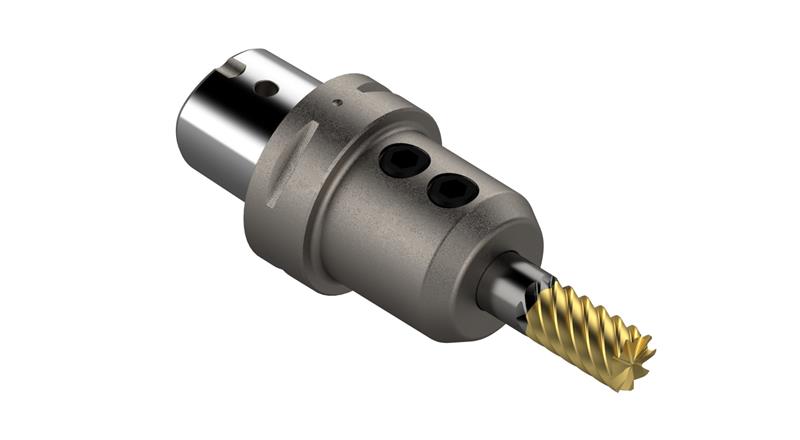 BIG Kaiser C8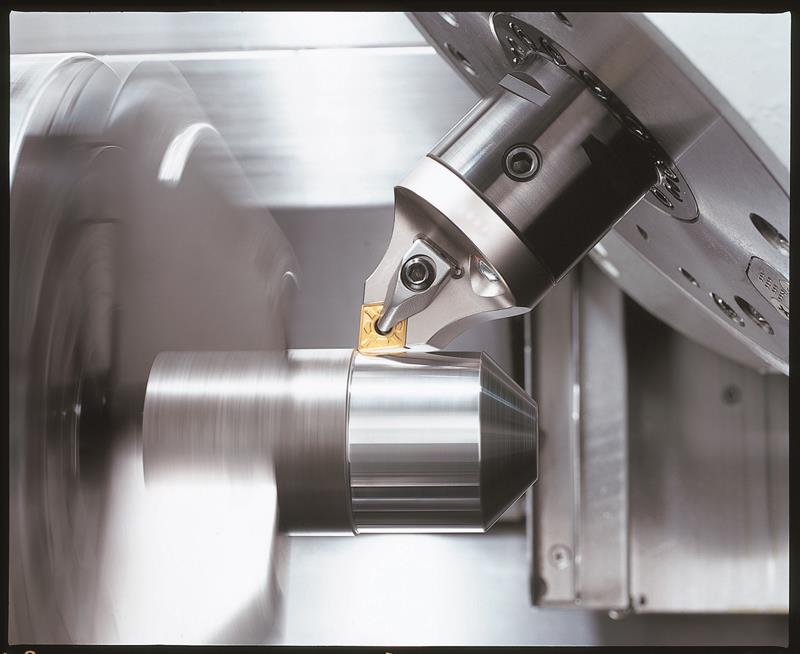 BIG Kaiser C6 toolholder