The company showed its compact TruLaser Cell 3000 fitted with a laser head that combines blown powder AM and laser cutting technologies working together. Trumpf highlighted this in association with jet engine repair duties in the aerospace sector.
So-called laser metal deposition (LMD) is a solution to the issue of blisk repair, for example. Blisk technology is becoming increasingly popular in engine and turbine construction, but while the advantage is that this allows manufacturers to bring down assembly costs and also reduce weight there is also a drawback. Should a blisk become worn or damaged, it is difficult and expensive to replace. LMD makes it possible to repair and restore blisks by mending damaged sections or cracks, using laser and powder. Turbine and engine manufacturers can reduce their repair costs by up to 92%, says Trumpf.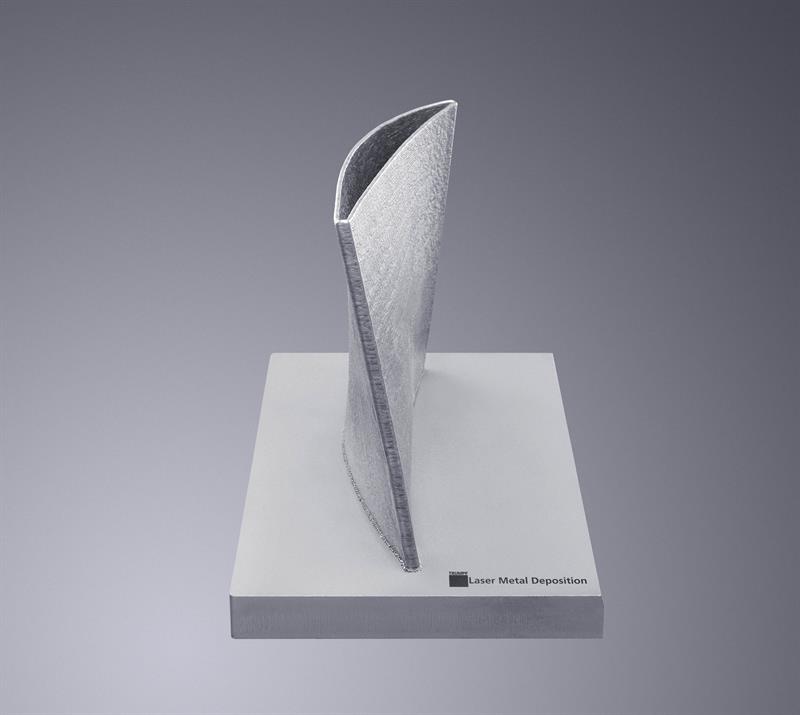 Creating aerofoil shapes using LMD is possible and a route to blisk repair, says Trumpf

Machines that employ laser metal fusion (LMF) were also unveiled - TruPrint 3000 and TruPrint 5000. These medium format machines generate complete parts layer by layer in a powder bed.
A TruPrint 5000 demonstrator was on show, with this highlighting the multi-laser principle. It features three 500 W Trumpf lasers that are simultaneously active at multiple points in the process chamber, meaning it can generate parts in the construction cylinder faster and more efficiently. Market launch for the multi-laser system is scheduled for late 2017.
With the available TruPrint 3000 that boasts a single 500 W laser, components produced can measure up to 300 mm in diameter and 400 mm in height. With a tool change cylinder concept, which allows the construction chamber and supply cylinders to be switched out quickly, and an industry-ready periphery, these new machines are geared towards the large-scale production of complex metal parts.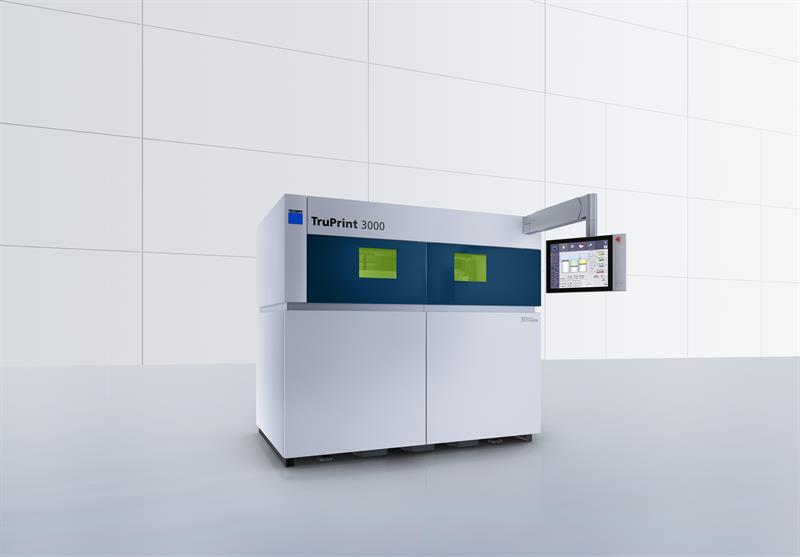 Trumpf's TruPrint 3000 is supported by software and Industry 4.0 technology
In support of these machines, Trumpf unveiled its 'TruTops Print with NX' software package, "the first comprehensive software solution with a standardised user interface across systems". The company says that with this, it now has industry-ready solutions that cover every aspect of additive manufacturing – from a practical powder feed that supplies the large internal powder container and additive manufacturing technology itself, to downstream tasks such as the unpacking and cleaning of the newly printed part.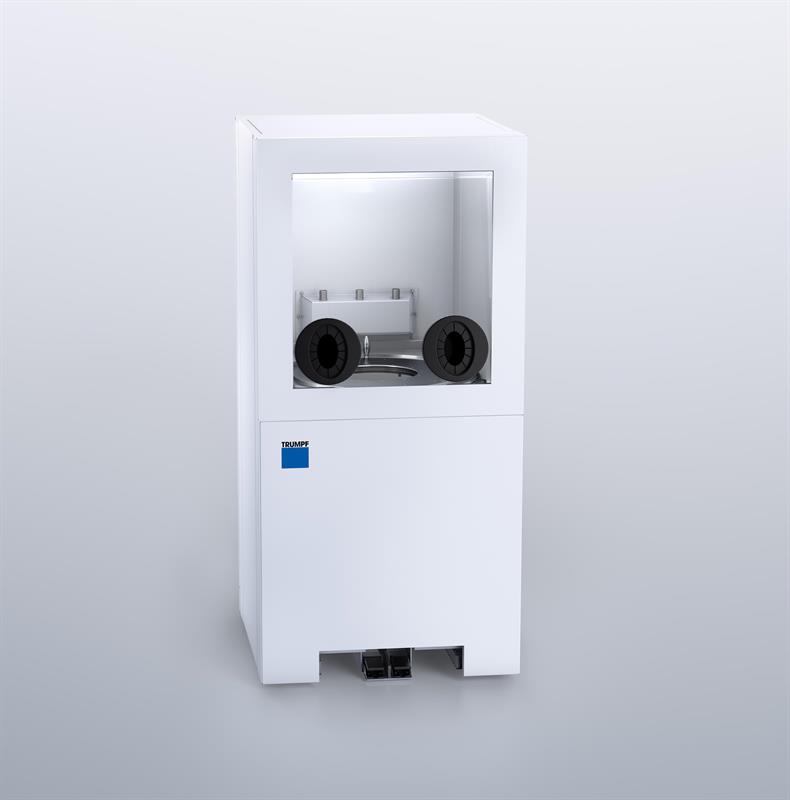 Trumpf's powder-handling station supports its LMF machines
Says Tony Hemmelgarn, president and CEO, Siemens PLM Software: "Our combined solution will offer customers a high degree of process reliability, thanks to its use of smart product models through all phases of the process. There will be no need for data conversion because the tools for design, simulation, 3D printing and NC programming of metal parts are integrated into one system."
Industry 4.0 is also allied to Trumpf's new TruPrint AM machine developments, as users can apply any of a variety of solutions to monitor, analyse and remotely adjust a wide range of condition parameters during the manufacturing process. Industry 4.0 solutions by Trumpf are brought together under its TruConnect offering, which is labelled "your route to connected manufacturing".