Stockholder slashes delivery times with Trumpf TruLaser 3030 L20
Stockholder ADS Laser, Leicester, has installed a Trumpf TruLaser 3030 L20 – formerly the TruLaser 3030 NEW – and further slashed delivery times.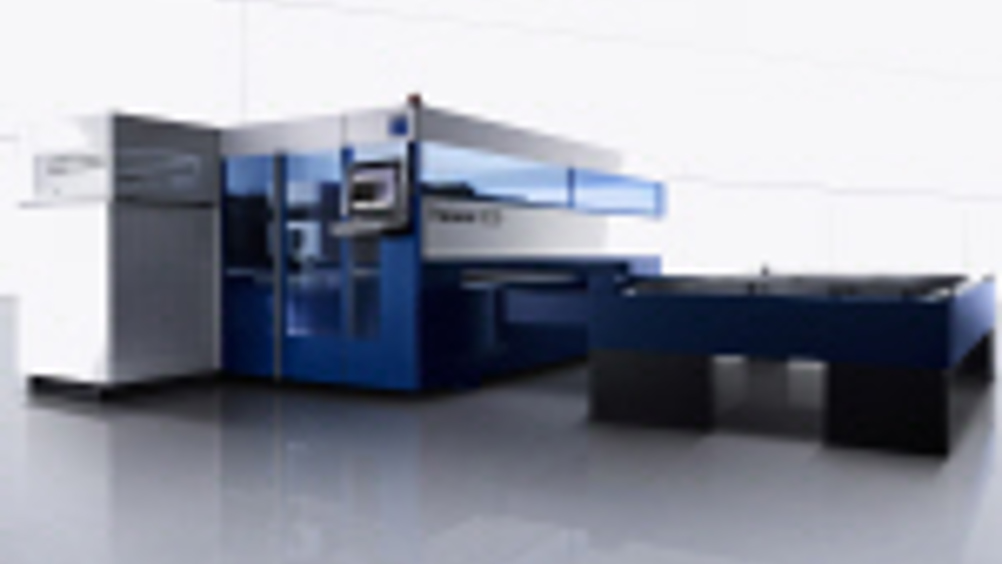 As the stockholder of a wide range and thicknesses of materials, ADS has always promoted its capacity to turn around sheet metalworking orders quickly. However, with the company's new acquisition, it has taken this ability into a different league. The significant benefit of the TruLaser 3030 L20 laser processing centre is the inclusion of a universal cutting head for the entire range of sheet thickness. And, for ADS Laser, this means the 5 kW laser machine can be used for processing mild steel up to 25 mm, stainless up to 20 mm and aluminium up to 12 mm. "Obviously, downtime during job changeover is greatly reduced," highlights ADS director Duncan Keates. "But also, rather than us trying to collate batches of various thicknesses for higher cost efficiency, we can now accommodate any job, thick or thin, at any time. This speedy machine has given us ultimate flexibility and more production time." ADS Laser has been a Trumpf customer for five years and runs the L20's forerunner, the TruLaser 3.2 kW 3030 and two TrumaBend press brakes alongside its new addition. Initially, the company was considering the purchase of a second-hand TruLaser 3030 to partner its existing model, but a visit to Trumpf, Germany, changed its thinking. "The energy efficiency of this machine was a big attraction to us initially," he explains. "At present, both machines are on the same ring main, so we can't make a direct comparison on consumption, but we're certain that the ability of L20 to go into standby mode when not laser cutting is enhancing its cost efficiency." The machine was installed in April 2010 and within weeks its cutting capacity had secured a lucrative order for the processing of 10 mm aluminium. And, as time has gone on, other features on the L20 have proved increasingly valuable. The ability to tag parts at the machine, for example, has reduced downtime and, in the same vein, so too has the way the L20 processes poly coated stainless steel. Mr Keates concludes: "Previously, if we wanted to cut poly coat, it would need to be pre-programmed so that the laser first cut the plastic coating and then the stainless steel. With the L20 it's a vapourising and cutting function that the operator can select, so we no longer have to wait for a programmer to be available to undertake this work."