MACH 2010 - Mills to launch Doosan Puma and Lynx lathes
Mills CNC, the exclusive distributor of Doosan machine tools in the UK, will show four new lathes on stand 5430, at MACH 2010. They are the Puma 2100SY lathe; the Puma 2600M lathe, the Puma 3100XLY lathe and the Lynx 300M lathe.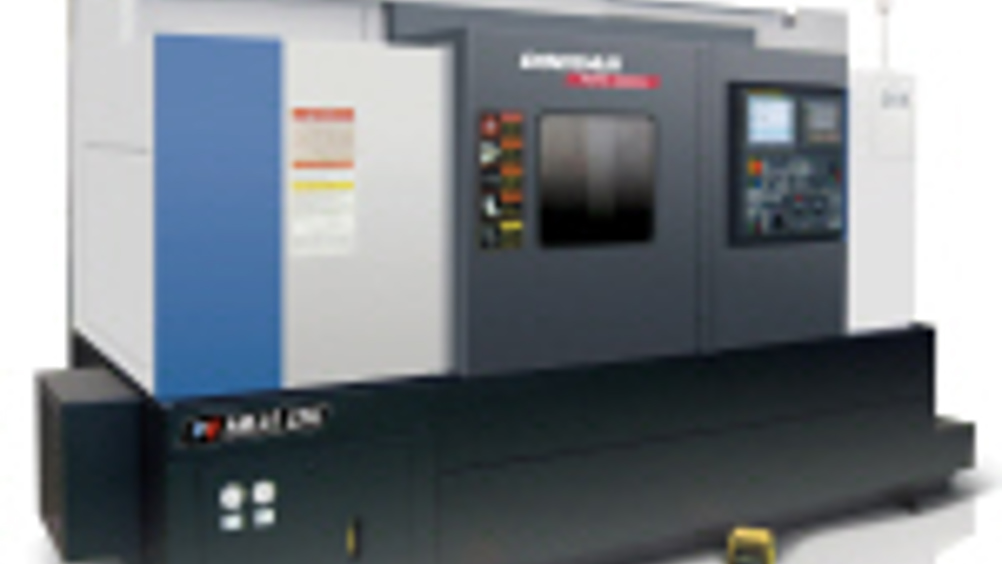 The new Puma lathes provide customers with improved accuracy and repeatability figures. This has been achieved by increasing the machines' rigidity and stability, and by reducing the thermal effects caused during machining. The latest Puma models benefit from a larger base casting footprint, enlarged headstock mounting area (90 per cent increase), reduced spindle length to minimise vibration, 40 per cent increase in slide-way contact area, 50 per cent increase in sub-spindle mounting area and heavier duty sub spindle. Thermal effects have been minimised by isolating heat sources from the machine's base and spindle, with heat shields and fans, while oil/air lubrication reduces heat build-up in the driven tooling drive mechanism. The Puma 2100SY has an 8 in chuck/65 mm bar work diameter; a 5,000 rpm, 22 kW/358 Nm, built-in main spindle and 6,000 rpm 15 kW/134 Nm sub-spindle; C-axis, live tooling and Y-axis. The Puma 2600M has a 10 in chuck/76 mm bar work diameter; 3,500 rpm, 22 kW/625 Nm, belt-driven spindle; C-axis and live tooling. The Puma 3100XLY is equipped with 12 in chuck/102 mm bar working diameter. The machine also features a high torque 3,000 rpm, 30 kW/1,203 Nm, built-in spindle, a 12-station milling turret and a 130 mm Y-axis. The Lynx 300 series is an extension to the range of 2- and 3-axis value-driven Lynx lathes. Unlike existing Lynx lathes, the new 300 series machines have a 10 in chuck/76 mm bar work diameter, and have full C-axis and live tooling capability.