(Updated 27/10/15 to remove 'Seiki' from company names in later paragraphs). The new facility is located in Ulyanovsk (birthplace of Lenin, at which time it was called Simbirsk), which is on the Volga River, around 550 miles east of Moscow.
Machines made here will be for the Russian market, benefiting its customers through short delivery times, payment in roubles, low transport costs, no customs duties and local applications and service support.
The 200-employee plant is hailed as "the most modern and efficient production plant within the global DMG Mori network", boasting a land area of 330,000 m², a building area of 21,000 m² and a production area of 3,300 m².
In addition, a dedicated technology centre of 640 m2 will house up to 14 DMG Mori machines offering live demonstrations. The technology centre also provides space for supporting the further development of machines and also training customers in the skills of programming and machine operation.
The facility boasts its own Energy Solutions Park that means that up to 15% of its energy demand is satisfied through its own energy generation, saving 108 tonnes of CO2 per year.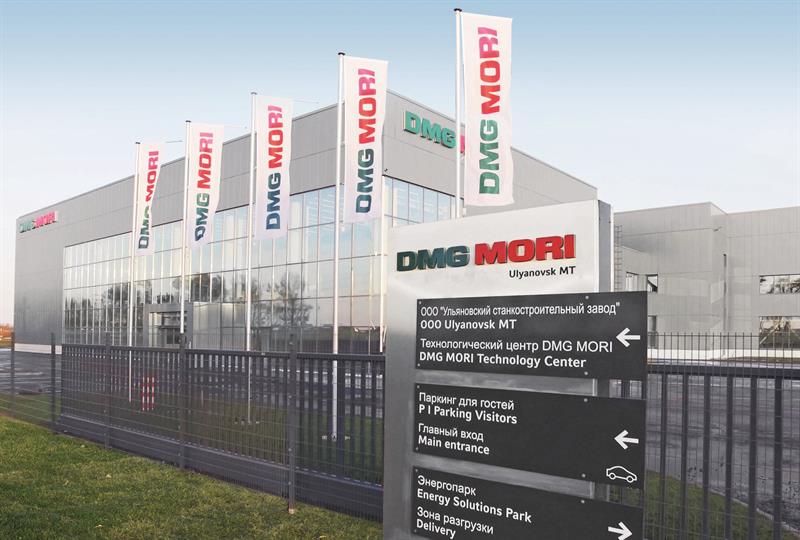 DMG Mori's new Russian machine tool building plant
Ulyanovsk Machine Tools will manufacture Ecoline machines, the CTX 310 ecoline CNC lathe, the CNC universal machining centres DMU 50 ecoline and both the DMC 635 V ecoline and DMC 1035 V ecoline 3-axis vertical machining centres. In fact, since 2014 these machines have been built in a rental area in Ulnanotech Centre (Ulyanovsk Centre for Technology Transfer).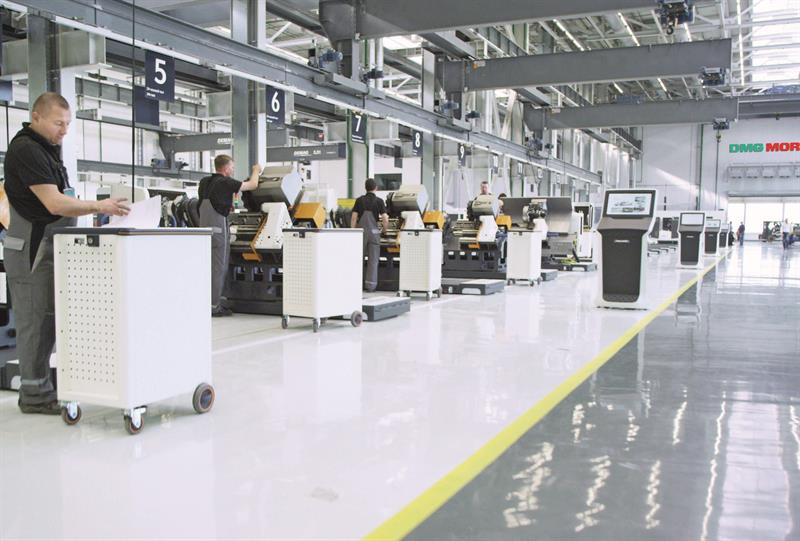 Ecoline machines will be built at Ulyanovsk Machine Tools
Local supply of metal sheets, castings, chip conveyors, electrics and other manufacturing parts already operates. There is also a supply centre for pre- and final assembly, packing, storage and product testing to allow fast replacement and responsiveness, together with optimised processes. In the next two years, DMG Mori will extend this local supply to the linear guideway system, cooling, lubricants, hydraulics, pneumatics, plus the assembly of spindles and the tool change system.
DMG Mori represents the coming together of previously separate companies Mori Seiki Co of Japan and Gildemeister AG of Germany. The two companies were renamed DMG Mori Seiki Co and DMG Mori Seiki AG respectively, and earlier this year the former took a shareholding greater than 50% in the latter, meaning that DMG Mori AG has become one of DMG Mori Co's consolidated companies ('Seiki' has been dropped from the name).
DMG Mori Co's turnover for the year to 31 March was almost £1 billion (¥174.7 billion) but, with the consolidation of DMG Mori AG, is forecasting sales of £1.65 billion (¥300 billion) for the nine months April-December this year. And it has set targets for 2020 of sales of ¥600 billion (£3.3 billion) and a worldwide market share of 10%.
DMG Mori AG sales, which are also stated separately, were £1.6 billion (€2.229 billion) for the full year 2014 and for the year 2015 were £1.66 billion (€2.250 billion).
(Further financial information at weblink below)