From a machine tool perspective, there will be plenty to see at this year's show. Matsuura Machinery (Stand R86, 01530 511400) for example will use the event to demonstrate its MX-520 (www.machinery.co.uk/29410), which the company says is one of the fastest selling 5-axis machining centres in its history.
In fact, over 50 UK machine shops have now invested in an MX-520, with Matsuura saying that it is a natural choice for younger companies making the transition from 3- to 5-axis machining. Prices for an MX-520, including a two-year warranty, operator and maintenance training, delivery and installation at a UK mainland site, start from £149,000. The MX-520, equipped with 20,000 rpm spindle and 60 tools, will be machining components throughout the duration of Southern Manufacturing.
Over on stand S122, XYZ Machine Tools (01823 674200) will show a selection of ProtoTRAK controlled mills and lathes, represented by the SMX 3500 bedmill and the SLX 355 lathe. The ProtoTRAK control can be operated without any knowledge of CNC, and operators can be producing parts inside 24 hours, says XYZ.
Also on display will be the recently introduced XYZ 2-OP portable vertical machining centre, which again features the ProtoTRAK control. The XYZ 2-OP is designed as a portable vertical machining centre that can bring cellular manufacturing to virtually any machine shop. While the novel unit may be compact and portable, it still has axis travels of 355 by 305 by 455 mm, with a table size of 457 by 381 mm, a maximum table load of 250 kg and a rapid traverse figure of 15 m/min in all axes.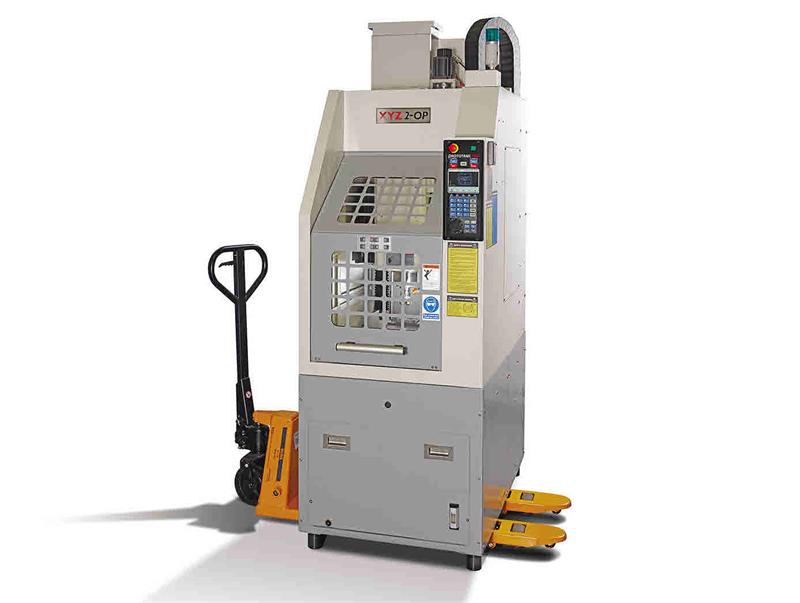 XYZ 2-OP
For visitors looking for higher spec machines, other models on display from XYZ will include an XYZ 710 VMC vertical machining centre and an XYZ Compact Turn 52 turning centre.
The offer from C Dugard (Stand M14, 01273 732286) at Southern Manufacturing will centre on its Lunan range of cost-effective vertical machining centres and CNC lathes. The Lunan range is also available to buy from the company's recently relaunched online shop, and details of how that works, including the online offer system for used machines, will be available at the show.
Dugard will, in fact, make available information on its whole range of CNC machine tools, including the new Dugard SS1263L vertical machining centre with 12,000 rpm BT40 direct drive spindle, roller linear ways, refrigerated ballscrews, 30-station ATC, and travels of 1,200 and 630 mm in X and Y respectively.

5-AXIS MACHINING
Continuing the milling theme, GF Machining Solutions (Stand R110, 024 7653 8666) will be among those hoping to catch the eye of show visitors with its HEM 500U. Capable of both full 5-axis simultaneous and 3+2 machining, the model is equipped with a 12,000 rpm StepTec spindle, a 30-position toolchanger, linear scales and probes.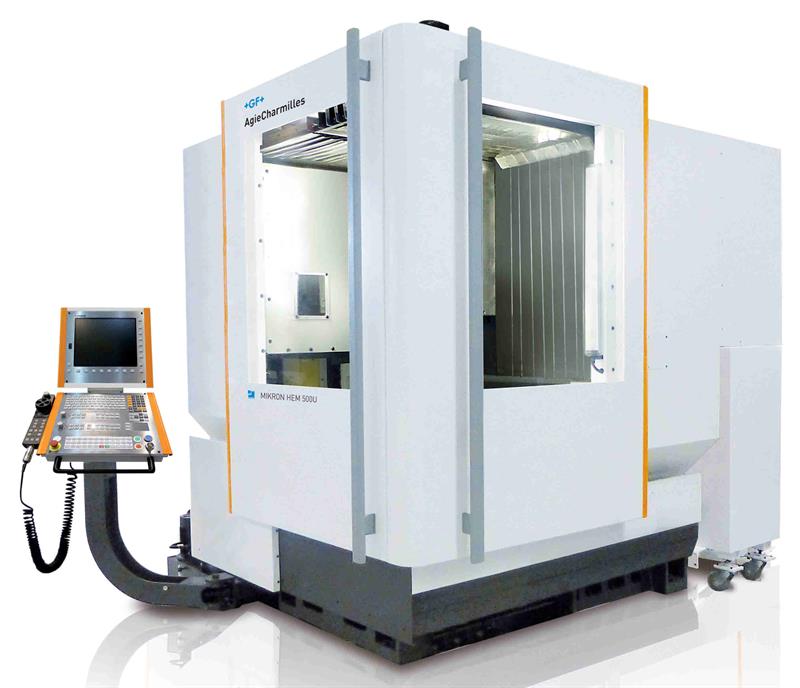 GF Machining Solutions HEM 500U
GF Machining Solutions is also known for its EDM pedigree and will also present a Cut E350 wire erosion machine. Making its UK debut, this compact machine is designed for both component manufacturers and toolmakers. It is equipped with the company's HMI control for fast, error-free set-up and operation, along with an integrated collision protection system.
Further EDM technology developments will be displayed on the stand of HK Holdings, where a Mitsubishi MV1200R EDM with automatic wire threading will take centre stage. The machine, available through HK Technologies (Stand V98, 01788 577288), introduces a wire annealing length of over 350 mm that makes it capable of threading the maximum workpiece height, providing a realistic opportunity for the customer to thread through the gap, as well as dry (no water jet) for smaller workpieces. This is a new feature for end users that may need to recover broken wire.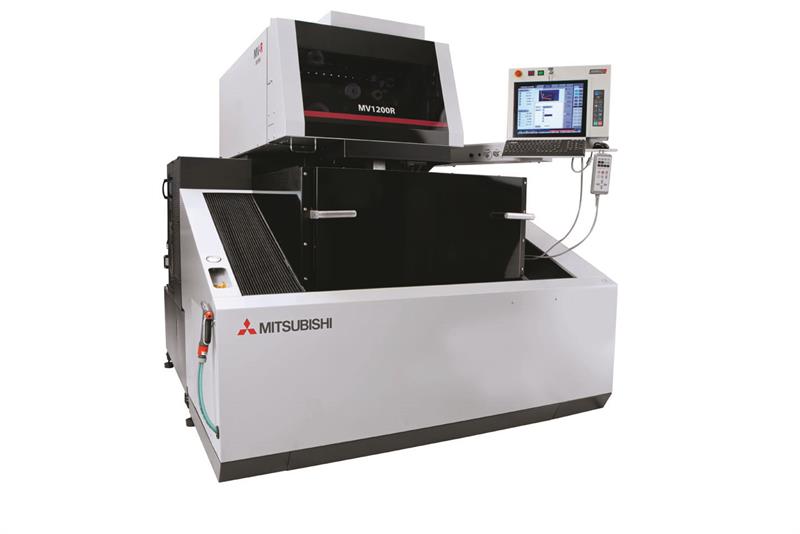 Mitsubishi MV1200R
Also showcased on the same stand will be a 3D Systems ProX100 for the 3D printing of small metal components. Available from HK3D Solutions (01788 577288), the ProX100 is aimed at manufacturers new to the 3D printing arena. The company says that there are over 15 options of printing material, including stainless steel, tool steel, super alloys, ceramics, non-ferrous alloys, precious metals and aluminium.
A regular attendee at the Farnborough-based exhibition, Yamazaki Mazak this time presents its Integrex i-200ST, complete with new CNC (Q122; www.mazakeu.co.uk). This latest version of Mazak's flagship Integrex i-series range boasts added bed-length for machining long complex workpieces, with the benefit of reduced interference between the turning and milling heads. Productivity is enhanced with the use of a 5,000 rpm and 22kW main turning spindle and a second 5,000rpm, 18.5kW turning spindle.
The machine features Mazak's latest CNC, which has been developed for 5-axis machining. SmoothX utilises a 19-in ergonomic touchscreen and, in operation, can reduce the number of keystrokes required to enter a program by 38% compared to its predecessor. Cycle times are also dramatically reduced, through a combination of the latest generation high speed servo drive and motors package, which can achieve speeds of up to 540 m/min, four times faster than its predecessor control.
Richard Smith, managing director UK & Ireland sales division at Yamazaki Mazak, comments: "The Integrex i-200ST is ideally suited to the subcontracting market, offering best-in-class multi-tasking cutting to those who may not have large factory footprints. Southern Manufacturing will be one of the first opportunities to view our new machine in the UK."
TOOLING INNOVATIONS
Away from machinery, tooling innovations will feature at the February event, including recently introduced lines of solid carbide and indexable milling, drilling, turning, boring, toolholding and threading products from ITC (Stand, P134, 01827 304500), as well as from ITC's principals, Widia and BIG Kaiser.
For example, ITC will be introducing its three-fluted 3091 Cyber Series radius tool (www.machinery.co.uk/83544) that is said to offer rapid material removal rates and long tool life when cutting aluminium. With a long overall length and extended reach, the tool is pitched at customers in the aerospace and motorsport sectors. Also on display will be the recently launched Widia VariMill II ER and the Widia Victory milling cutter for shoulder milling, slotting, pocket milling, ramping and helical interpolation.
A range of BIG Kaiser toolholders, along with indexable insert tooling for milling, turning and boring applications, will complete the ITC display.
Visitors to the stand of Quickgrind (P61, 01684 294090) will find yet more carbide round shank cutting tool innovations. These will include the Mirage range of end-mills for cutting materials that include titanium, Inconel and stainless steels. The Spectre and Phantom ranges will also be on show, as well as Quickgrind's new range of general purpose 4FL Qplus end-mills.
CADCAM
To put those tools to work for best effect, Delcam's 2016 FeatureCAM feature-based programming system and PowerMILL CAM for high-speed and 5-axis machining are on show (R122, www.delcam.com).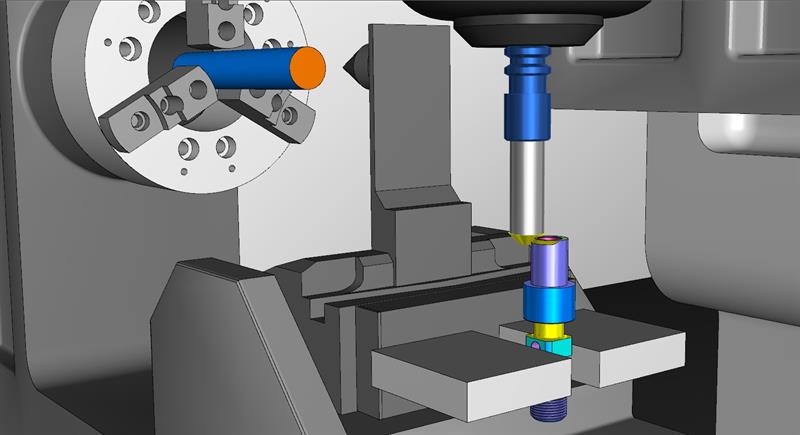 Delcam FeatureCAM
For FeatureCAM 2016, there are further improvements to the Vortex high-efficiency area-clearance strategy. Vortex produces toolpaths with a controlled engagement angle and so maintains the optimum cutting conditions for the complete roughing cycle, giving faster machining and longer tool life. The ability has now been added to adjust and fine tune the non-cutting moves of 2.5D and 3D Vortex toolpaths, with options to retract the tool and/or to increase the feedrate. These options can be set individually, or can be combined to achieve an optimum toolpath, with a reduced cycle time. Other enhancements in the 2016 release include support for bar-fed mills, more efficient turning, and user-interface improvements to make programming even easier and faster, in particular when using multiple set-ups.
The main new option in PowerMILL 2016 is the ability to mirror complete machining projects in one operation and to maintain automatically the machining characteristics, for example to specify automatically whether climb or conventional milling should be used in each section of the toolpath.Previously, only individual toolpaths could be mirrored. Automatic mirroring saves considerable time whenever right- and left-hand versions are needed of a part or tool. It will also be faster to program the machining of symmetrical objects since it will be possible to program one half and then mirror the toolpaths to complete the program. Also, simulation in PowerMILL has been improved with ability to simulate complex tool changes, an auto-translucency option that will allow viewing of the table attach point at all times, and the ability to draw the safe areas for rapid moves using a translucent effect.
A WORKHOLDING PERSPECTIVE

From a workholding perspective, Schunk Intec (Stand S110, 01908 611127) will shine the spotlight on its Tribos system, which features new interfaces. These deliver a higher level of standardisation for the precision toolholding systems used for micro-machining, and are now available with the Tribos RM and Tribos Mini ranges (www.machinery.co.uk/63768).
Additionally, Schunk will be keen to promote to the aerospace and composite machining fraternity the Tendo E Compact hydraulic expansion toolholder, while a workholding product that will be of interest to visitors and exhibitors alike will be the SPM Plus 138 fixture membrane (www.machinery.co.uk/75778). Manufactured from aluminium, the SPM Plus allows for the clamping of a multitude of geometries from all sides via its ground-to-part-profile approach and pull-down clamping effect.
Eclipse Magnetics is to show off its magnetic lifting and workholding products (stand P140, www.spear-and-jackson.com). That's not all; its expertise in design and manufacture of high performance customised magnetic solutions is also highlighted. With access to a range of materials to suit any application, Eclipse Magnetics also offers experienced engineers able to produce high precision assemblies to precise specifications. They provide high performance magnetic materials and magnetic assemblies for a variety of industrial applications, in addition to a full range of design and manufacturing services. Eclipse Magnetics also provide a range of electromagnets.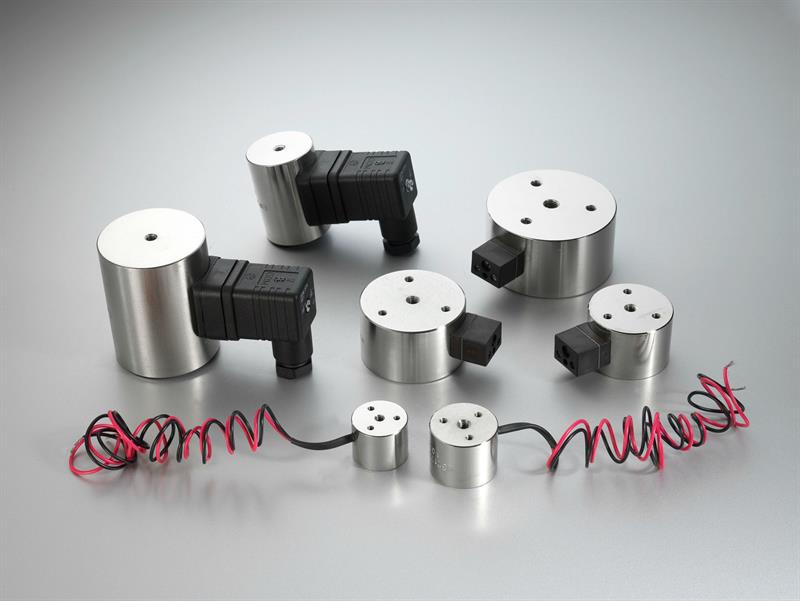 Eclipse magnets
PUNCH, PROFILE, BEND
The entry-level Quattro Laser with AMNC control from Amada (Stand N85/86, 01562 749500) offers a continuous laser output of 2.5 kW. The machine's compact design and low operating costs makes it particularly adept at processing small workpieces, says Amada, while its AMNC control features a touch-operated screen. Also on display from Amada will be the HFE MKII 5012 pressbrake. This second generation machine offers a larger open height and throat depth, a narrow lower beam and a large distance between the side frames. Its energy saving technology includes a new drive system that reduces energy usage by up to 20%, says the company.
Wilson Tool (Stand R79, 0800 373748) will present its new V-Series Black Die alongside a range of Euro and Trumpf/Wila style press brake tooling. A demonstration of how the hydraulic clamping system can reduce set-up times and increase productivity will also be showcased on this year's stand. Customers familiar with punching tools will be interested to learn how HPX and EXP tooling for thick turret machines and GL dies for Trumpf-style machines can reduce costs and improve production processes, says Wilson Tool.
A key message from Unison (Stand P8, 01723 582868) at this year's show is the fact that all-electric tube bending machines are now available for much larger sizes – including tube and pipe diameters up to 10-in. According to Unison, this is opening up new efficiencies for users in areas that include shipbuilding and processing plants, allowing them to replace older hydraulically powered benders with state-of-the-art, software-controlled machines.
Other exhibitors not included in the December 2015 print feature are covered below in brief, by topic area.
METROLOGY
On stand U73, Aberlink (www.aberlink.co.uk) staff will be demonstrating what the company is calling 'the answer to inspection bottlenecks.' The recently-launched Axiom Too HS coordinate measurement machine, the high-specification variant of Aberlink's best-selling Axiom Too CMM, is said to perform inspection tasks in a fraction of the time normally taken. The latest iteration of Aberlink's popular inspection software is also on show. In addition to touch-trigger probing and vision measurement, Aberlink 3D CNC Inspection software now enables accurate, rapid scanning of features and profiles. The Mk IV version also boasts an improved CAD comparison software module and an easy-to-use off-line programming from CAD module. Finally, multiple units of Aberlink's Axiom Too CMM will be fitted with PH20 head touch probing systems and PH6M-SP25M scanning probe systems, in addition to advanced interchangeable cameras and collimated light systems. Available in both manual and CNC variants, the Axiom Too can be used successfully by both experienced operators and novices.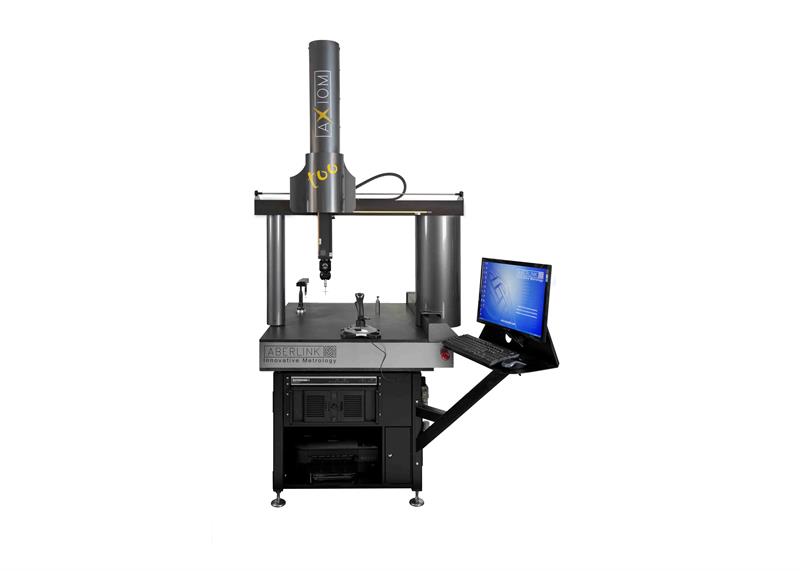 Aberlink Axiom Too

Bowers Group (Stand R139, 08708 509050) will be exhibiting several new products, including the Sylvac Scan Vision System and the Baty R400 with FT2E touch-screen. Bowers Group will also be showing products such as the Sylvac range of Bluetooth data transmission hand tools, which includes calipers, micrometers and digital indicators. The Trimos V5 manual/motorised digital height gauge and the Diavite VHF surface roughness tester will be among other products on display.
With a built-in touchscreen computer and SmartArm technology, the Edge measuring system being demonstrated on the stand of Faro Technologies (T61, www.faroeurope.com) incorporates contact probing and a laser line probe for non-contact 3D scanning. Also on show are the Faro Prime, delivering the highest Faro arm accuracy, for hard probing, the 3D Faro Gage for smaller parts, and the Faro Vantage laser tracking solution that produces high volumes of data.
An automatic measurement system, the SmartScope Flash 200, combined with Zone3 measurement software are highlights of the OGP stand (T127, www.ogpuk.com). This smallest member of the Flash family, incorporates an elevating bridge and embedded computer. Measuring range is 8-in by 8-in by 6-in. Accompanying it is the measurement software that displays relationships between parts, sensors, datum alignments, and machine tooling thanks partly to built-in 3D animations. It can also automatically generate measurement routines using CAD models, and is said to require only minimal training to use.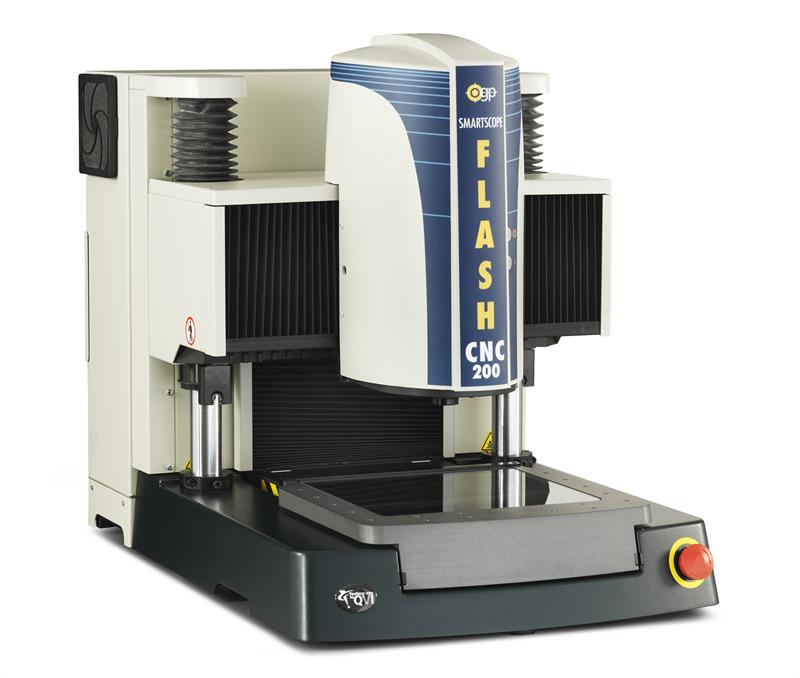 OGP SmartScope Flash 200
For checking tool length before machining, the Venturion tool presetter is demonstrated by Zoller (R127, www.zoller-uk.com/why-preset-your-tools). It accommodates tooling weighing up to 200 kg, and providing accuracy up to 2 microns, thanks to the ACE (auto clamping element) spindle. Also on display will be intuitive tool management software that complements measurement machines with advanced CAM interfaces, vending solutions and ERP integration.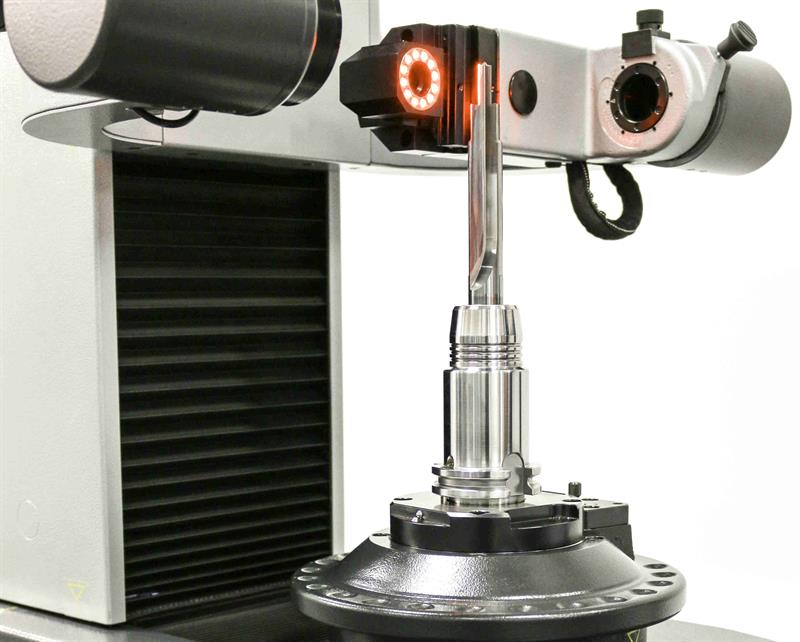 Zoller Venturion tool presetter (detail)
ACCESSORIES

Following a successful Northern Manufacturing & Electronics show in October which saw Tewkesbury-based aqueous parts washing specialist MecWash Systems sold a Duo machine to Fylde CNC, the company returns to Southern (stand T79; www.mecwash.co.uk). MecWash will be demonstrating the Duo component cleaning system, described as versatile, a good value and popular with manufacturers operating in sectors that demand high standards of cleanliness, including aerospace and automotive sectors.
With more than 45 years' experience of removing oil mist from the air in industrial workshops, Filtermist's (www.filtermist.co.uk) centrifugal units are making an appearance on stand Q128. Also featured include the F Monitor dual monitor and submicron filter designed for neat oil applications. Southern Manufacturing 2016 will be the first UK exhibition Filtermist has taken part in since moving to new purpose-built premises in Telford in 2015. In addition to its products, Filtermist will be highlighting its service and maintenance provision for UK customers. Finally, the capabilities of the Absolent industrial extraction systems that it distributes (www.absolent.co.uk) will also be on show. On neighbouring stand Q134, subsidiary Direct Filtration (www.directfiltration.co.uk) is showing off its wares of process filters, filter media and hydraulic filters.
SERVICES FOR MANUFACTURERS
The T Cards Online system enables users to manage workflow in real time using a simple drag-and-drop technique, moving cards around an 'online board' to reflect current status, will be on display at Southern Manufacturing, stand G140 (www.tcardsdirect.com). It was launched in 2010, and developed out of the company's manual T Card board and card system, which will also be shown for near miss reporting.
Midlands-based full-service digital marketing agency, Pepperneck, agent of exhibitors Filtermist and MecWash, exhibits for the first time (Q140, www.pepperneck.com). Pepperneck managing director, Steve Adams, says, "Over the past 15 years we have developed an unrivalled understanding of the marketing needs of manufacturers. As well as driving UK sales, our experience has naturally led us to focusing on the specific needs of resources designed to support export trade. From marketing strategy and distributor management, to creative design and campaign implementation – Pepperneck's experienced team uses its industry expertise to reach the widest target audience possible."
This article was originally published in the January 2016 issue of Machinery magazine.