Alternative to solid carbide drills
Dormer has added a replaceable-head drilling solution to its programme of solid carbide tooling.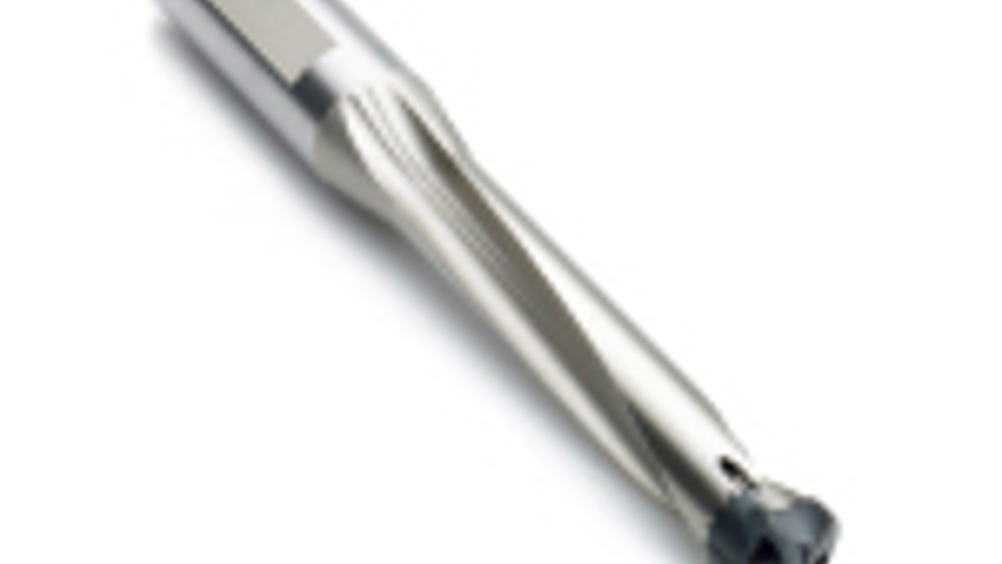 Offering high productivity across a wide range of materials, the range – branded Hydra - represents a cost-effective and innovative alternative to solid carbide drills. Two head types are available - the Hydra-M (R960) has been developed specifically to give optimum performance in stainless steel and cast iron, but is also recommended for drilling operations in titanium and nickel; the Hydra-P (R950) is ideal for machining carbon and alloy steels. All drilling heads are manufactured from micrograin carbide and feature a titanium aluminium nitride-based coating for high toughness and oxidation stability, enabling high speeds and feeds whilst also resisting built-up edge. The self-centring 140° four-facet split point means that required thrust forces are low, while the need for pre-drilling is eliminated entirely. Heads are held securely in place by two screws; ground serrations on the back of the drill head and body tip interlock perfectly, maximising tool rigidity and ensuring even torque transmission for superior accuracy and precise tolerances. Available for drilling depths of 3xD (H853), 5xD (H855) and 8xD (H858), drill bodies are made from hardened steel with high gloss nickel plating for increased resistance to wear and corrosion. One body can accommodate multiple head sizes with no compromise on structural integrity. The slow spiral offers optimised flute volume, whilst internal coolant channels ensure smooth chip evacuation. Both Hydra-M and Hydra-P are available in a comprehensive size range (12mm – 30.5mm / 15/32" – 1.3/16").