Star Micronics GB appoints engineering manager
Alec Warner has joined sliding-head lathe specialist Star Micronics GB as engineering manager.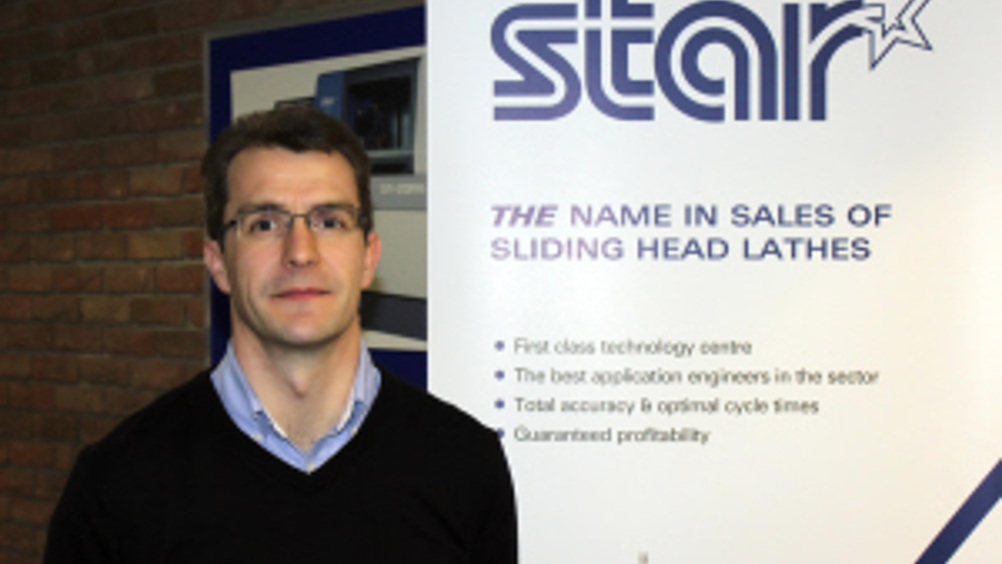 Mr Warner has held engineering and applications roles with other machine tool companies, including Cincinnati Machines, 600 Group, and Mills CNC. Having worked extensively with fixed-head machines, horizontal machining centres, 5-axis machines and a host of similar technology, his knowledge of the machine tool market sector brings many advantages to Star Micronics GB. "I am delighted to have joined Star Micronics engineering," said Mr Warner. "This position gives me the chance to work on market leading machine tools packed with the highest level of technology Japan can offer. I hope I can build on Star GB's philosophy of providing best in class machine tool solutions and after sales support to both new and existing customers". Star Micronics GB's managing director, Bob Hunt, added: "The appointment of Alec Warner to the position of engineering manager will enable our company to lead from the front with our technology to provide dynamic solutions. Alec has excellent experience in this field and is well versed on systems and training to provide the necessary leadership to our team." Currently Mr Warner is completing his induction to ensure that his colleagues and customers gain early benefit from his experience, says the company. Moving into 2013, Star Micronics reports it is investing heavily in 'new blood'. Along with Mr Warner, the company has also taken on two new apprentices, including Chris McDonough, who is training for the role of a full-time service engineer. These new additions, says the company, allow it to maintain a fresh outlook and nurture young talent, while ensuring a bright future for the company.