By regions, the average robot density in Europe is 99 units, while in the Americas it is 84 units and in Asia the figure stands at 63 units.

According to the 2017 World Robot Statistics from IFR, the top 10 most automated countries in the world are: South Korea, Singapore, Germany, Japan, Sweden, Denmark, USA, Italy, Belgium and Taiwan.
Explains IFR president Junji Tsuda (main image): "Robot density is an excellent standard for comparison in order to take into account the differences in the automation degree of the manufacturing industry in various countries.

"As a result of the high volume of robot installations in Asia in recent years, the region has the highest growth rate. Between 2010 and 2016, the average annual growth rate of robot density in Asia was 9%, in the Americas 7% and in Europe 5%."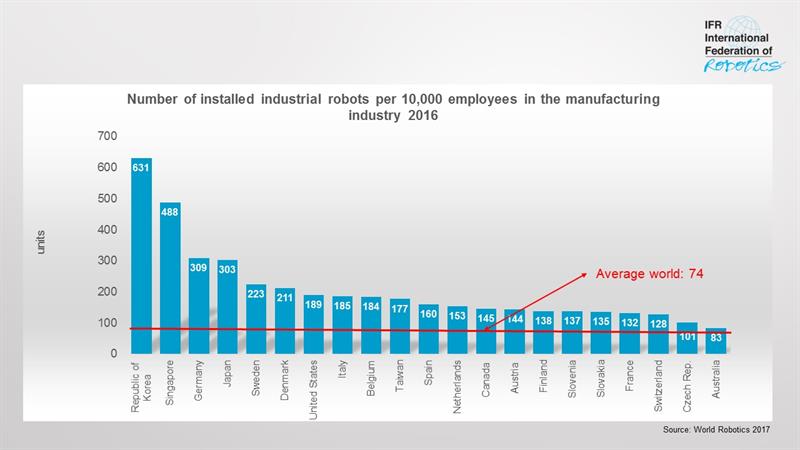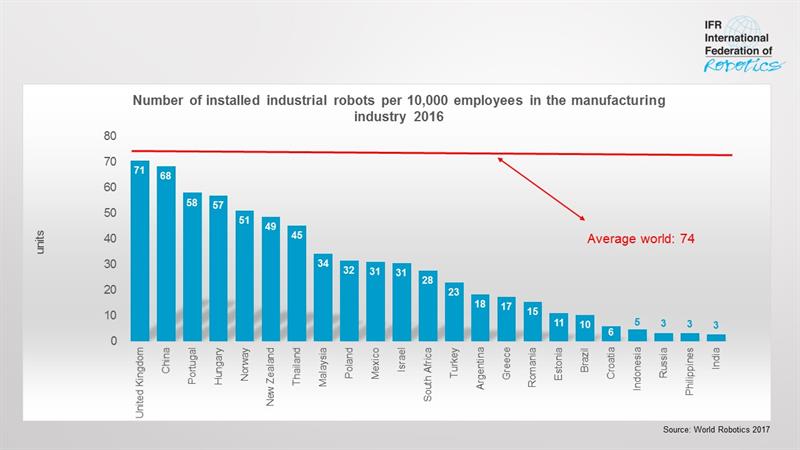 A regional breakdown can be found, here.