Most successful MACH ever for Open Mind
Open Mind's UK's managing director, Adrian Smith, said: "MACH far exceeded our expectations with a remarkably high lead count. Brand awareness and general interest in our products also proved very positive."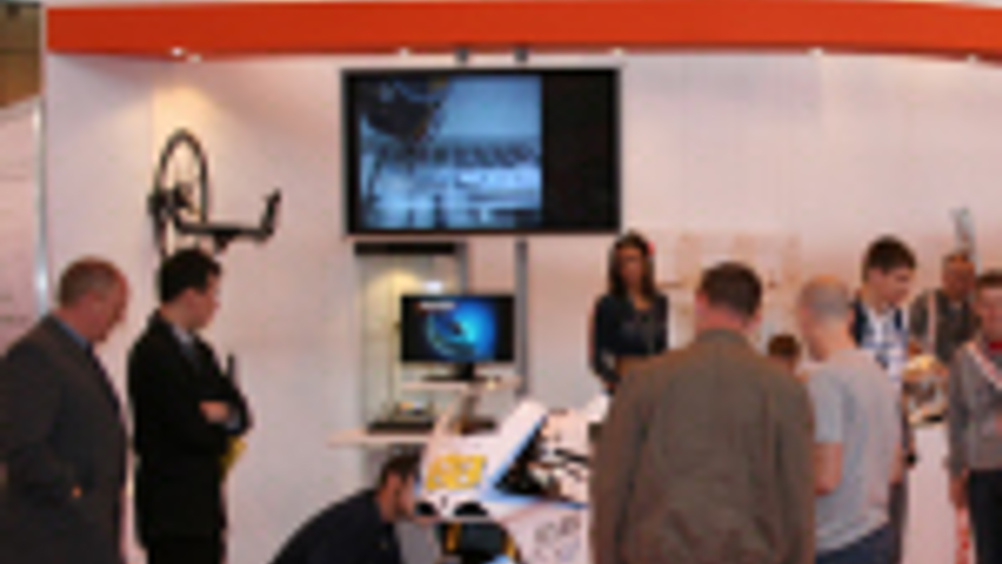 Open Mind used MACH 2010 to present its hyperMILL 2009.2 system with CAD-integrated solutions for Autodesk Inventor, SolidWorks, thinkdesign and its own hyperCAD package. Alongside these were the recently introduced intelligent functions for the hyperCAD 2009.1 package. New developments were well received, reports the company, with a higher number of quality leads than at any previous MACH exhibition. To highlight the capabilities of the various Open Mind packages available, the company exhibited a number of demonstration pieces produced with its CAM solutions. Examples included the Beru 'Factor 001' Bike, one of the most exclusive bicycles in the world, built by Beru F1 systems, a Norfolk-based company that supplies Formula One teams. This £20,000 bicycle was on the stand next to an Ilmor V4 800 cc racing motorcycle capable of running at Formula One speeds; both bikes use Open Mind's hyperMILL in production. Other examples on the stand included aerospace, medical, dental, motorsport and general subcontract components that all demonstrated the technical advantages of hyperMILL.