Hurco Open House is a sell-out with subcontractors
Hurco Europe finished the recent open house at its High Wycombe technical centre, 7-9 December 2010, with all of the nine machine tools on show sold. They comprised two lathes and seven machining centres, including two 5-axis models.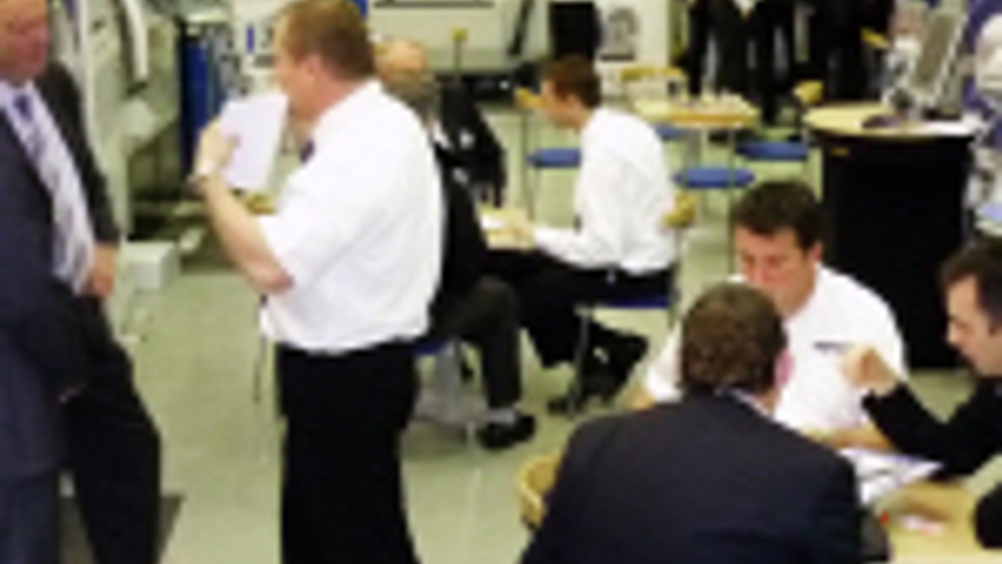 A total of 21 machine orders were taken in the first half of December alone and the company has seen a marked upturn in business since MACH 2010, partly as a result of enquiries from that exhibition. Sales of Hurco machines were boosted in the final quarter of the year by orders for three machining centres manufactured by Roeders, Germany, for which Hurco Europe acts as sole agent in the UK and Ireland. Hurco enters 2011 with a strong order book, there currently being 56 machines due for delivery in the New Year. Most will go to subcontractors serving a wide range of industries, which is Hurco's core business, while the Roeders machines are destined for the medical and injection mouldmaking sectors. Managing director Dave Waghorn commented: "Unlike many companies, Hurco made a small profit in the UK in 2009, largely due to investment by tier 1 and tier 2 suppliers to aerospace primes. We moved ahead during 2010 in all industry sectors, especially in the supply of our trunnion-type and swivelling-head 5-axis machining centres, all of which have WinMax simultaneous control software as standard. "Sales throughout 2011 will be stronger still, we expect, barring any unforeseen economic upheavals." As always, products from a number of partner companies were in evidence at the show including CADCAM software from Open Mind and Delcam, tooling from SGS and Gewefa, and Roemheld workholding equipment.