Q) How has business been in the last 12 months and in 2021 to date?
A) Going back since the Covid outbreak in March, initially the reaction from our customers was one of panic so we saw a huge influx of orders coming in across the board. The other thing that happened very quickly, was we received letters from our customer base saying, 'please remain open and active' and all this work dragged us through the next six months.
When businesses started to shut down and the furlough scheme was introduced, we saw a drop in activity, but have remained fairly busy throughout the pandemic. We were involved in the Ventilator Challenge, as our customer Williams Advanced Engineering asked us to manufacture some aluminium fabricated components for a ventilator. We did some prototypes within a few days and produced 2000 in a quick lead time.
This was great in terms of morale for the business as a lot of people were involved. It then went a bit quiet but business quickly picked up. In 2021, we are experiencing record order input. In May, orders were twice as much as we would expect at this time of the year. We have had a very good start. The order book is excellent with activity from existing customers, and we have continued to bring on new customers. Every month we have had a new customer.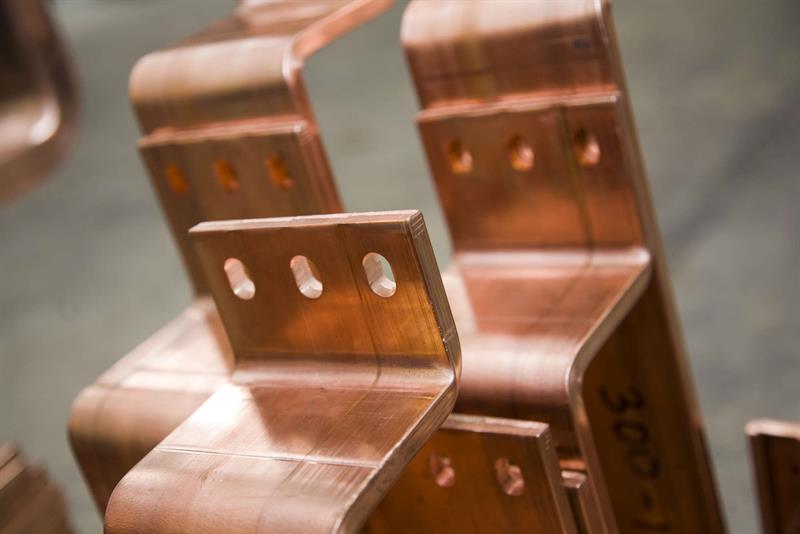 Q) What is your turnover and future outlook?
A) We had a turnover of circa £10m in 2020/21 and this financial year, I expect it to be around £11m, considering the start we have had. 30% of that is exports – half with the European Union and the other further afield. We are shipping to the USA, Australia, and even to Malaysia and Singapore.
We have a core strategy with the type of work we wish to get into the business and target local markets, but I would also expect to develop significant export business over the coming years. Our core market focuses are global. If you take the renewable energy market which we got into in 2005 there were lots of players making wind turbines.
Now, there are less than 10 major wind turbine manufacturers. One of our biggest customers is General Electric (GE). We supply seven sites in Europe and are a 'core strategic supplier' so when there is a new requirement for GE in Berlin, we receive an RFQ for the business. This is all part of our strategy to do business with the market leaders.
Read more here.