'Get It Made' has got to be one of the snappiest names for an online service; it doesn't need much further explanation, at least in the first instance. Obviously, there are very many manufacturing processes, so a bit more clarification is certainly required, but its website domain name catches the eye.
So is this online-focused subcontract manufacturing operation, set up by a millennial, generation-Y individual just six years ago and offering 24-hour quote turnaround, one that has invested millions in manufacturing hardware, slick front-end webstore software and automated back office capability, all underwritten by venture capital money on the promise of staggering year-on-year growth and widening global reach? Have we, perhaps, stumbled across another entrepreneur-driven Amazon store look-alike that is commoditising the service of subcontracting at scale?
You're probably ahead of me with my 'straw man' line here, the answer is 'no'. Get It Made is the answer to one man's experience when he wanted to, well, get something made. That man is 30-year-old Luke Smoothy. "I was a designer working for a small office furniture designing company in West London, using Solidworks day after day. I learnt how to design and engineer something and realised that is a hard skill to acquire. But getting something into production was harder, so realising it, getting it made – you see where the name came from.
"Anyway, I learnt two things: that I was quite good at getting things made, helping clients get products into production, prototyping, that sort of thing; and, most importantly, I learnt the difference between a great supplier and an average supplier, with that ignoring the many bad suppliers out there."
Around 2014 Smoothy, set about using his skills in the manner of a second, part-job in preparation for the final break. "I thought a couple of hundred pounds on the side would be good. But it quickly took off, which meant I was working evenings and weekends for a couple of years, discovering a few of those great suppliers."
At that time, there were no online-focused subcontracting operations bar one major one. The company has grown to around £2 million turnover, with 24-year-old Fin Brown joining the operation in recent months. His experience is also on the design side, taking in a period at a well-known UK headquartered appliance maker.
Continues Smoothy: "We don't have any in-house machinery; we add a slick layer of service on top of others' manufacturing capability. For example, when we occasionally go out for quotes to new suppliers, we are often amazed at the welcome we get, which is to say not much of one. Manufacturing companies sometimes forget that they are service companies, too. We always try and offer a great service, and even if we can't provide what is needed, we will always point them in the right direction. We give everyone this same level of attention, whether it's an individual looking to get something made for their bike or a large OEM. We realise that everyone that comes into contact with Get it Made has to have a good experience. It's a consumer-style approach, rather than typical business-to-business."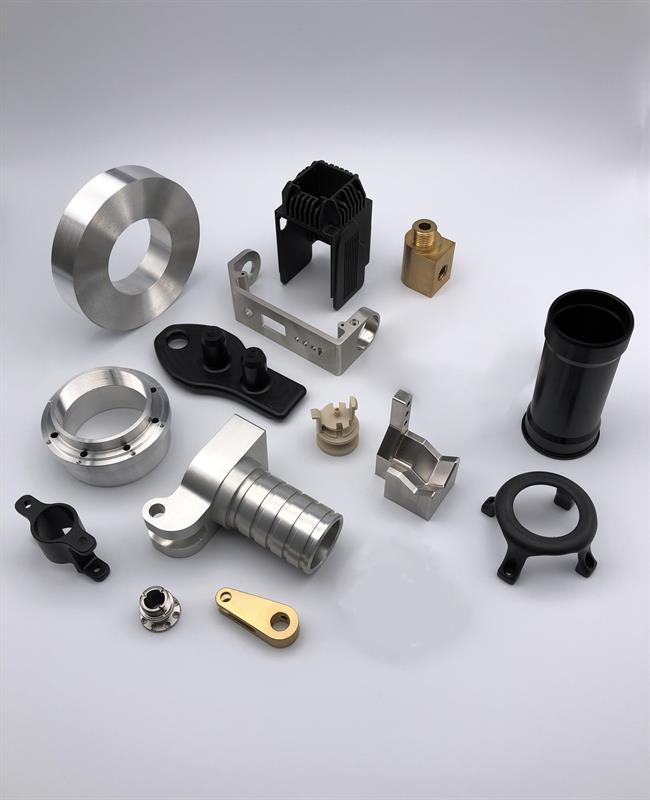 Above: sample parts produced by Get It Made

GOOD SUPPLIERS STAY THE COURSE
In terms of suppliers, the founder says that the company still works with pretty much the same suppliers it started out with. "We work with a couple of people in the UK, one in the Czech Republic and another in China. And we are not in China because of price; these guys offer a capability that is hard to match. Plus, they understand service; they are very responsive to our requests on behalf of our clients."
On the ambition side, Smoothy says that the aim is to grow organically. "If you are backed by venture capital funding, you can grow quickly, of course. I started the company with under £1,000 in total. We have grown slowly and organically, and, prior to Covid-19, were looking at a turnover of £2 million this year. Not bad for a one-, and just recently two-man band. We love what we do and are focused on long-term relationships with both our suppliers and our clients. We are not about disrupting the subcontract manufacturing market in some major way."
Read about other online-focused subcontractors:
Fractory - Online capacity brokerage

Clearly, established companies enjoying a superior level of service will return, but what about first timers. What is the prompt to trust this small operation, albeit backed by credible suppliers? Explains Smoothy: "I describe us as enablers. Generally, clients have three areas of concern or challenge. The first is that designers create something and then don't know where to go to get it made; they do an online search, because that's what people typically do now, and they find us. Having found us, they simply email their CAD file and receive an immediate response thanking them for the enquiry and letting them know there'll be a response in 24 hours, which is clearly stated on the website, already in fact. Others come to us because they have been let down by a supplier or, three, they have something very difficult to make. Either way, clients, even seasoned ones, say that our response is a 'breath of fresh air'. As designers, we can also feed back suggestions on the designs, too.
"Most of the time, people want the path of least resistance, so we remove the friction, be the oil in the process. And we'll always keep clients updated with project status proactively, they won't need to contact us, and we manage expectations along the way. If it's going to be late, we'll explain that.
"Now, that isn't welcome news and, sometimes, it isn't acceptable. We have gone to the lengths of getting parts made by other, higher priced rapid parts suppliers, at our own cost, to make sure we meet any hard deadlines. Or our suppliers themselves go to extraordinary lengths to make sure that parts are not late, because they understand service, too. But we always strive to under-promise and over-deliver; besides, manufacturing is difficult and you do sometimes need a buffer, particularly with new parts."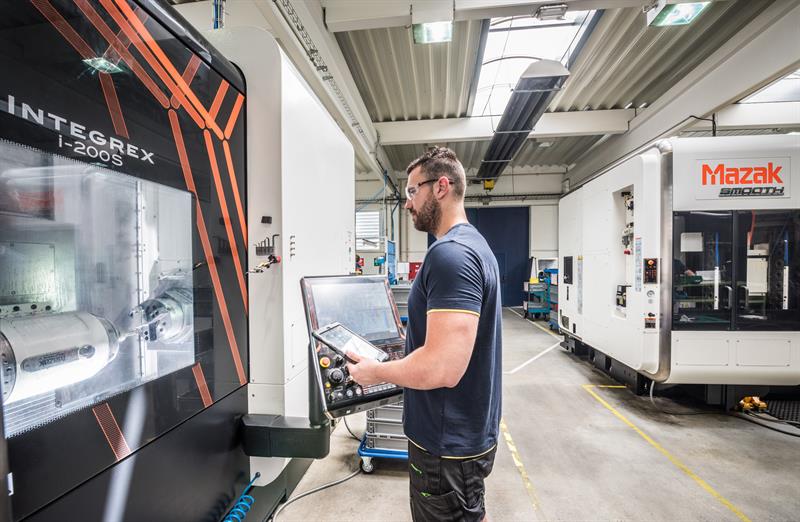 Above: Get It Made's Czech factory

It's all about providing a service that Smoothy would have wanted to use as a designer, he says. Get It Made offers a human skill-based service and "people like dealing with people", he underlines. Venture capital backing to fund development of, for example, sophisticated and automated front-end quoting software is simply not required. "None of our clients has ever come to us and said 'Luke, please design us an instant quoting platform on your website'. They have their CAD files, they email them, it's the path of least resistance; we send them a quote within 24 hours; the parts turn up on time at the appropriate quality."
That said, he explains the company is very smart in applying many micro-automations to its workflow. The goal being to have more time to be customer-facing. "We have eliminated hundreds of hours of repetitive tasks that added no value to clients and only claimed precious hours in the day, so we automated them. We get excited by low-tech solutions that are actually very smart solutions. High-tech isn't a synonym for better."
And he explains further: "We can handle a good level of complexity, we have no online platform that restricts us. We are not striving for automation in our service. Our client's needs are all unique and require a bespoke service. We are able to offer that. We are somewhat a boutique company, not seeking world domination, we want to find a few great clients and suppliers, which we have. I think it will also be true, that great people want to work with great people, and they want to know their goals are understood, on a human level."
He adds that the same level of care it offers clients is also a facet of its relationship with its suppliers. They know that they will not be asked to quote for orders not having a good chance of success and are provided with good, clear information on which to work.
Predominantly taking on CNC machining, the scope of work takes in both plastics and metal parts, including aluminium extrusions, with additive manufacturing and injection moulding soon to be added (full list, see box). Its customers can be found in a broad range of sectors, including aerospace and medical, but they are typically UK and Ireland based, and will remain so. That said, clients in Northern/Eastern Europe, or even as far away as Australia and New Zealand, are serviced, having found Get it Made through word of mouth.
SWEET SPOT
The company does admit to having a sweet spot where its service does particularly well, and that is high mix, low volume. "For example, people will typically say 'I am prototyping this; it's 40 parts in very low quantities, in varying materials with complicated geometry'. We are their one-stop solution, they haven't had to go to a variety of suppliers offering a narrow range of processes. Compared to certain online platforms, we are more flexible and more cost-competitive – as a general rule, we offer better-than-average lead times and prices, but with a superior level of service. Now, if we can't offer what a client is asking for, we will suggest competitor operations as part of our level of service."
Outside of that sweet spot, having demonstrated its service, Brown says that larger companies do stay the course for production volumes, based on a proven track record of the supply of high quality parts. And client retention is reportedly high. Smoothy describes this as 'stickiness', a tech sector term that means clients don't move, because there aren't enough benefits to doing so. Basically, keeping the clients satisfied.
Concludes Smoothy: "I believe people initially trust us because we work hard to surprise people with quick and efficient communication. We do occasionally receive feedback from clients that they were able obtain cheaper prices or quicker lead times, but our impressive communication was what gave them the confidence to place the order with us over the competition. If a new prospective client has to chase you for a quote or some feedback, why would they ever commit to that relationship? They wouldn't. That is why we are proactive in everything we do."
At root, 'manufacturing as a service' is Get It Made's central thrust; enabling the manufacture of things for expert and non-expert alike, because it has the connections with the subcontractors doing the work, provides frictionless experience in either direction and delivers as quoted.
Currently processing some 10+ quotes/day and picking up three new clients a week, this relatively new, small company's slowly growing success demonstrates that within the buyer-supplier space, there's a place for many types of organisation, from the specialist subcontractor, selling its services direct and often locally, to the VC-backed platforms with extra-regional ambitions.
BOX ITEM
Get It Made main processes
CNC machining (prismatic, turning); aluminium extrusions,; aluminium die casting; lost wax casting; low volume silicone moulding; high volume injection moulding; stamping (pressing); fabricating; tube and wire manipulation; welding; laser cutting; waterjet cutting.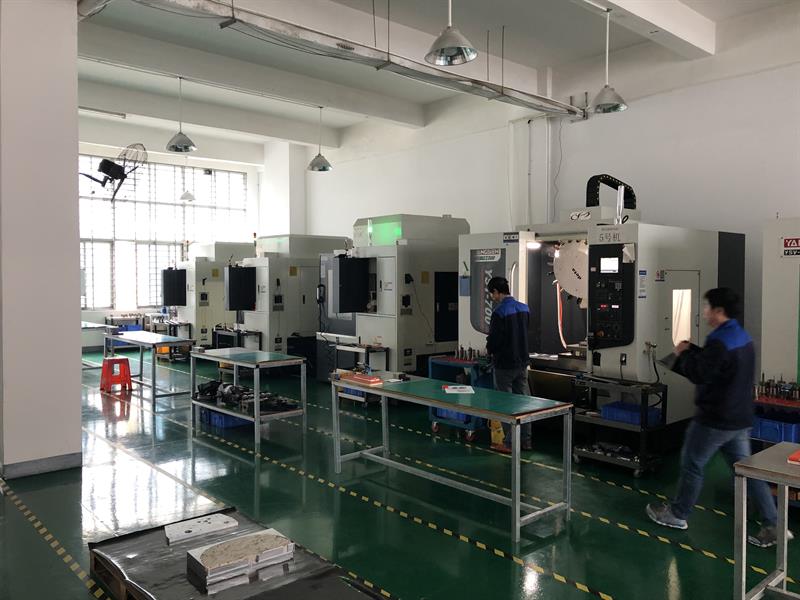 Above: Get It Made's China factory