Director William Chappel says: "Many of the parts require between four and nine set-ups, along with the associated jigs and fixtures, for each operation. The result is an unacceptably low level of overall spindle run time offering very little optimisation and, hence, resulting in limited output."
The company came round to the idea of investing in a multi-functional machine after it installed a laser cutting machine that could perform profiling and final cutting operations, saving valuable cutting time.
So it has chosen an NTX 1000 2nd Generation turning centre from DMG Mori (024 7651 6137) featuring 65 mm through-bar capacity (an option) and which can also throw a 430 mm diameter by 800 mm long billet. The unit, which was on display on the DMG Mori stand at MACH in April and delivered to the company the following week, is also equipped with a B-axis head rated at 20,000 rpm (another option), and a 10-station lower turret with a built-in motor giving 10,000 rpm.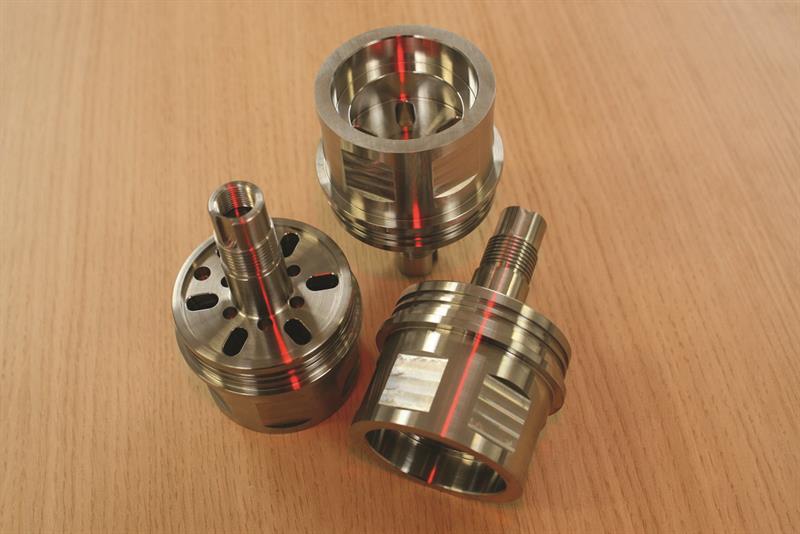 Sample Apogee parts

Due to the machine's capabilities, Apogee is able to bring a number of process in-house that it would normally subcontract, from gear cutting, broaching keyways and splines, to deep hole drilling and a limited amount of gun drilling, thanks to the 70 bar coolant pressure.
To ensure quality, repeatability and reliability, the machine is fitted with linear scales, a Renishaw probe and tool breakage detection. This allows Apogee to probe in cycle, validate the parts and update tool offsets automatically before component removal. The advanced systems can also switch to sister tooling, if needed, and ensure parts are rejected, if there is a tool failure.
The automation elements consist of an additional barfeed and in-machine travelling workpiece unloader that will allow Apogee to run the machine unattended, gaining an extra 60% of production per week.
Concludes the director: "The NTX 1000 2nd Generation will replace four ageing machines and is expected to dramatically increase spindle run time. This is where we gain critical revenue to invest in new equipment. [It] is scheduled to run our monthly batch requirements through the evenings, while the small quantities of complex jobs can be watched and manned during the daytime. In addition to the extra machining time, savings will be made on maintenance, associated running costs and [reduced] duplication of tooling packages." He estimates that the total net gain to production would be 70%.
First published in the energy supplement of the July 2016 issue of Machinery magazine