Hosted on the company's stand (Hall 1, Stand 1707), the two new fibre laser machines join Mazak's existing 2 kW and 4 kW lasers to form a comprehensive fibre laser cutting range for all applications, the company says.
The two new machines are the Optiplex 3015 Fiber II 6 kW and Optiplex Nexus 3015 Fiber 3kW, an entry-level laser machine.
The 6 kW machine offers ultra-high speed cutting of medium thickness material and has the ability to cut the finest widths and most difficult reflective materials. As with all fibre lasers, users will benefit from a circa 80% reduction in oscillator electrical power consumption and a 100% reduction in laser gas consumption, compared to CO2 lasers.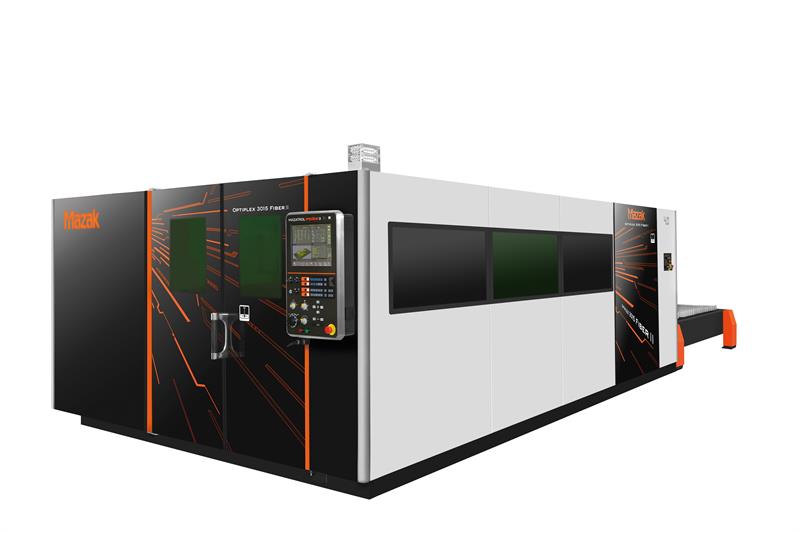 The 6 kW Optiplex 3015 Fiber II
The 3 kW machine has a large side access door and flexible design, and is available in a single pallet or in an optional automated two-pallet version. Critically, the machine has a minimal floor space requirement, making it ideal for subcontractors and those requiring a small footprint machine.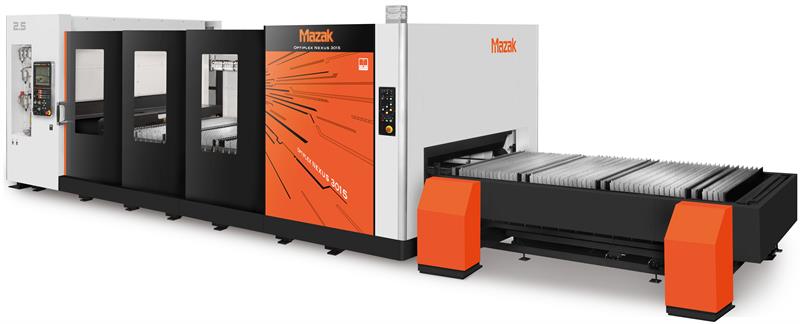 The Nexus model is an entry-level unit
A key feature for the Optiplex Nexus 3015 Fiber 3 kW is the Mazak multi-control torch with "unique" ZETA-9 technology, which delivers nine automated set-up and monitoring functions to reduce operator dependency and improve throughput and part quality.
The six set-up functions are: focus detection; beam diameter control; auto nozzle cleaning; auto nozzle changing; auto focus positioning; and auto profiler calibration.
The three monitoring functions are: piercing detection; plasma detection; and burning detection, all of which ensure that the operational status of the laser is monitored at all times, Mazak assures.